Motors That Almost Last Forever
Abstract
Kirk and Fred discussing old gasoline motors used in lawn equipment and how they can last what seems forever.

Key Points
Join Kirk and Fred as they discuss common failures on a small rototiller Fred was working with.
Topics include:
Briggs and Stratton small gasoline motors have been reliabile for many decades and yet Kirk has had a problem with his current lawnmower due to a fuel feed condition that required a carburetor rebuild every year.
Future autonomous lawn products will need to be very reliable for safety along with future delivery drones and other products that could cause damage if they fail in use.
All companies try to reduce production costs so do companies such as Briggs and Stratton reduce the design life expectancy to save costs.
Enjoy an episode of Speaking of Reliability. Where you can join friends as they discuss reliability topics. Join us as we discuss topics ranging from design for reliability techniques, to field data analysis approaches.
---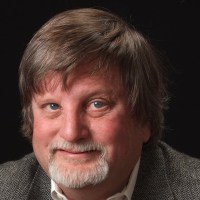 SOR 424 Motors That Almost Last ForeverKirk Gray
---
Show Notes
Here is a link to Kirk's book co-authored with John J. Paschkewitz available from Amazon "Next Generation HALT and HASS: Robust Design of Electronics and Systems"