Water Resistant Smartphone Article
Abstract
Kirk and Fred discussing discussing the recent article that Kirk posted on LinkedIn about smartphone's water resistance

Key Points
Join Kirk and Fred as they discuss smartphone water exposure issues and personal experiences with the phones damaged by water splashed on it.
Topics include:
Although Smartphone suppliers advertise their new models as being water-resistant they do not warrant against water experience.
Standards testing typically dictates what the test is and how to apply it but there is no definition of what constitutes a failure after the test.
Water immersion testing many times leads to corrosion which may take a few days to manifest as a failure yet manufacturers claim passing test if it operates minutes after water exposure
Liquid Contact Indicators (LCI) on smartphones may be activated without liquid immersion and the manufacturer may use the LCI to void the warranty
Enjoy an episode of Speaking of Reliability. Where you can join friends as they discuss reliability topics. Join us as we discuss topics ranging from design for reliability techniques, to field data analysis approaches.
---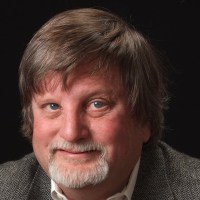 SOR 426 Water Resistant Smartphone ArticleKirk Gray
---
Show Notes
You can download the article "Water resistant Smartphone Technologies" from this link or go get it at Research Gate here
Here is a link to Kirk's book co-authored with John J. Paschkewitz available from Amazon "Next Generation HALT and HASS: Robust Design of Electronics and Systems"