Splitting a Product for HALT Focus
Abstract
Kirk and Fred  discussing underwater drones and how we divide up a product to most efficiently apply HALT to subsystems before applying stress to the whole product

Key Points
Join Kirk and Fred as they discuss ways that they have split up a product for HALT when there are known limitations of mechanical subsystems controlled by electronics
Topics include:
Mechanical systems may have temperature or vibration limitations, such as a spinning hard disk or tape/tape head interfaces, that solid state electronics will operate at much higher temperatures in HALT
Power supplies in HALT can be loaded with static loads but this may not show what dynamic loads occur during product use that can show up as weaknesses in HALT
The best HALT is done when the product can be divided and HALT can be applied to separate subsystems inside the environmental chamber but run against the rest of the actual system which may be outside the chamber.
Enjoy an episode of Speaking of Reliability. Where you can join friends as they discuss reliability topics. Join us as we discuss topics ranging from design for reliability techniques, to field data analysis approaches.
---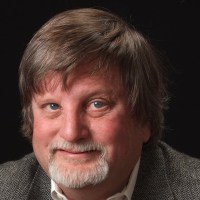 SOR 427 Splitting a Product for HALT FocusKirk Gray
---
Show Notes
Here is a link to the article on the underwater Starfish killing drone and how it autonomously hunts and injects poison into coral damaging starfish
Here is a link to Kirk's book co-authored with John J. Paschkewitz available from Amazon "Next Generation HALT and HASS: Robust Design of Electronics and Systems"