When Are You Done Investing in Reliability
Abstract
Kirk and Fred discussing testing and monitoring the development of reliability and sustaining reliability and when to stop product improvement using HALT methods.

Key Points
Join Kirk and Fred as they discuss how long do we keep investing in reliability for a new product.
Topics include:
HALT is for developing products strength up to the fundamental limit of technology, the level of strength as standard materials and techniques are the current state of the technology
Even though engineering teams try to estimate worst case environments, it is difficult for them to know how far the extreme cases may be, and future applications of a product may not have been known during the design phase.
Manufacturing processes generally cannot improve reliability but they can always introduce a latent defect that becomes a field failure, and monitoring all the component suppliers in high volume production is difficult and the reason to use HASS especially during manufacturing ramp up.
Enjoy an episode of Speaking of Reliability. Where you can join friends as they discuss reliability topics. Join us as we discuss topics ranging from design for reliability techniques, to field data analysis approaches.
---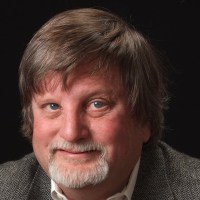 SOR 468 When Are You Done Investing in ReliabilityKirk Gray
---
Show Notes
Here is a link to Kirk's book co-authored with John J. Paschkewitz available from Amazon "Next Generation HALT and HASS: Robust Design of Electronics and Systems"