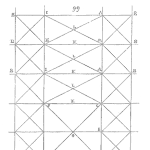 FMEA: Top Down or Bottom Up
Abstract
James and Fred discussing prioritizing risks to solve in the world of asset management.

Key Points
Join James and Fred as they discuss the use of FMEA to prioritize what risks to production or uptime to address.
Topics include:
Design vs Equipment FMEA
Including maintenance folks with design, FMEA works
Dealing with top down or bottom up approaches
Enjoy an episode of Speaking of Reliability. Where you can join friends as they discuss reliability topics. Join us as we discuss topics ranging from design for reliability techniques, to field data analysis approaches.
---
SOR 484 FMEA: Top Down or Bottom UpJames Kovacevic
---
Show Notes
FMEA Resources on Accendo Reliability