Switching from Interval to Condition Based
Abstract
James and Fred discussing a recent question on the analysis necessary to switch to a condition-based strategy.

Key Points
Join James and Fred as they discuss
Topics include:
A set of framing questions to consider when shifting from interval to condition-based replacements
How is the performance or cost of maintenance tracking?
Consider condition rating and the expected remaining useful life.
Enjoy an episode of Speaking of Reliability. Where you can join friends as they discuss reliability topics. Join us as we discuss topics ranging from design for reliability techniques to field data analysis approaches.
---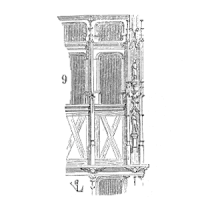 SOR 555 Switching from Interval to Condition BasedJames Kovacevic
---
Show Notes