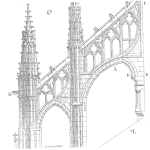 Are You a Keyboard Jockey?
Abstract
Philip and Fred discussing several salient reliability and maintenance pitfalls and the role of continuous learning and solid mentoring for new reliability engineers. Learn how craft bread making, pickle failures, and physics guessing teach us how to recognize the impossible and why being a keyboard jockey is a good place to start, but a bad place to finish.

Key Points
Join Philip and Fred as they discuss the advanced interrelations between making craft bread, pickle fermentation and applied Physics based guessing applied to Reliability & Maintenance practical topics.
Fred and Phil muse and poke some fun at real issues that include:
Software Jockeys – the Shiny new coin effect
Knowing your answer is wrong – applying the "sniff test"
Recognizing the Impossible
Parameterized Regression pitfalls
Applications of MTBF to RAMS Studies
Forward Asset Predictions with confidence
The never ending cycle of continuous learning.
Enjoy an episode of Speaking of Reliability. Where you can join friends as they discuss reliability topics. Join us as we discuss topics ranging from design for reliability techniques to field data analysis approaches.
---
SOR 567 Are You a Keyboard Jockey?Philip Sage
---
Show Notes
The show discussed the hazards of being a Reliability Software Keyboard Jockey and relates Fred's bread making expertise with Philip's pickle disasters to suggest there are some parallel's in modern Reliability and Maintenance work. What should you do with a pile of data, and how not to go about the process of getting a correct answer. Phil and Fred touch on the bear traps associated with parameterized regression, impossible results, practical sniff testing, forward asset replacement projections, RAMS implications and the never ending need for continuous learning in the Reliability and Maintenance profession.