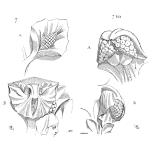 Value of Being Proactive
Abstract
James and Fred discussing the benefits and some constraints of shifting your maintenance program to a proactive stance.

Key Points
Join James and Fred as they discuss the ways getting ahead of potential failures creates value, i.e. profit, for your organization.
Topics include:
Reactive versus proactive approaches and when each makes sense
A few different ways that avoiding downtime is of value and can be quantified
Connecting your program to what is most important within your organization
Enjoy an episode of Speaking of Reliability. Where you can join friends as they discuss reliability topics. Join us as we discuss topics ranging from design for reliability techniques to field data analysis approaches.
---
SOR 577 Value of Being ProactiveJames Kovacevic
---
Show Notes