Understanding Use Profiles
Abstract
Kirk and Fred discussing the planning of the user profiles and use conditions that engineers must make during the design process

Key Points
Join Kirk and Fred as they discuss the estimating of life cycle stresses and unique stresses a product may be subjected to in its use.
Topics include:
How do those manufacturers determine a new smoke detector that is promised to operate 10 years without replacing the battery.
Persons with specific knowledge and experience with the product can provide a good estimate, but many engineers hope that most will use products with care, and may result in more conservative estimates
The pressure measurements of a hand held game controller being tested and the concerns they had for the persons sitting down on it and safety.
Enjoy an episode of Speaking of Reliability. Where you can join friends as they discuss reliability topics. Join us as we discuss topics ranging from design for reliability techniques to field data analysis approaches.
---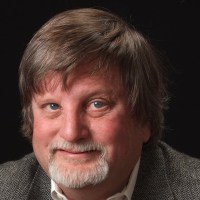 SOR 580 Understanding Use ProfilesKirk Gray
---
Show Notes
For more information on the newest discovery testing methodology here is a link to the book "Next Generation HALT and HASS: Robust design of Electronics and Systems" written by Kirk Gray and John Paschkewitz.