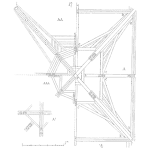 Considering Vibration Sensors
Abstract
James and Fred discussing a few best practices when considering installing vibration sensors.

Key Points
Join James and Fred as they discuss sensors and when and why to use them, prompted by a call from a vibration sensor salesman.
Topics include:
For your equipment does monitoring vibration help?
Gathering data is great, if and only if it is actually used.
A sensor signally an item needs maintenance attention without a solid planning/scheduling program leads to a larger, and frustrating, backlog
Enjoy an episode of Speaking of Reliability. Where you can join friends as they discuss reliability topics. Join us as we discuss topics ranging from design for reliability techniques to field data analysis approaches.
---
SOR 621 Considering Vibration SensorsJames Kovacevic
---
Show Notes