Does a CMMS Lead to a Process?
Abstract
James and Fred discussing adopting and using a CMMS system.

Key Points
Join James and Fred as they discuss a few key points to consider when installing or changing a CMMS.
Topics include:
Avoid trying to alter your process to fit a CMMS – that will lead to workaround and problems
Get a system that actually has the features you need, and not the fancy stuff you don't
Remember that bad data into the system is not the fault of the software
Enjoy an episode of Speaking of Reliability. Where you can join friends as they discuss reliability topics. Join us as we discuss topics ranging from design for reliability techniques to field data analysis approaches.
---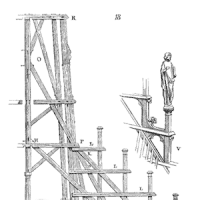 SOR 622 Does a CMMS Lead to a Process?James Kovacevic
---
Show Notes