What to Do to Avoid Outdated Methods
Abstract
This is part two of a discussion Kirk and Fred have over a recent ASQ newsletter with CRE (Certified Reliability Engineer) test sample questions at the end.

Key Points
Join Kirk and Fred as they discuss what to do about the perpetuation of many of the misleading and costly beliefs in the CRE book of knowledge.
Topics include:
When do you determine what reliability methodology is valid and useful?
Predictions have been a fundamental tenet of traditional reliability engineering approaches and have little evidence of a history of correlation to actual field failure rates. See notes below for the public domain article written by the US Army and CALCE, "Reliability Prediction – A Continued Reliance on a Misleading Approach"
Fred discusses specific issues with a temperature activated component, and how polymer physics was the relevant mechanism causing wear out.
The fundamental way to learn how to improve reliability of components or systems is to first understand the root causes of why they actually fail in the field.
Reliability in the design stage is based on good design practices, and sometimes these are overlooked and this is the purpose of testing.
Unreliability of a product can be shown as a business case to justify more and better testing in the development stage.
Enjoy an episode of Speaking of Reliability. Where you can join friends as they discuss reliability topics. Join us as we discuss topics ranging from design for reliability techniques to field data analysis approaches.
---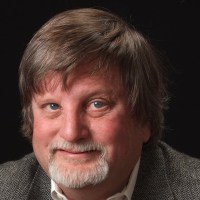 SOR 631 What to Do to Avoid Outdated MethodsKirk Gray
---
Show Notes
Click on this link to access the article from the US ARMY and CALCE titled  "Reliability Prediction – A Continued Reliance on a Misleading Approach"
For more information on the newest discovery testing methodology here is a link to the book "Next Generation HALT and HASS: Robust design of Electronics and Systems" written by Kirk Gray and John Paschkewitz.