Purpose of Accendo Reliability
Abstract
Kirk and Fred discussing the many years of discussions  on Speaking of Reliability since Fred and Kirk recorded Episode 1 in 2015, six years ago.

Key Points
Join Kirk and Fred as they discuss the purpose of Accendo Reliability and our podcasting about reliability topics.
Topics include:
Our love of discussing reliability especially from questions we get from you the listeners.
Why we want to spread information about the ways of improving reliability development, and for Kirk, giving the profession a new frame of reference of HALT and HASS for reliability development that Dr. Greg Hobbs gave him
We are trying to encourage better ways of thinking about reliability development or improvement, to have a more efficient and practical methods and test.
Reliability is not just running a bunch of test, with the goal of passing the test. Instead it is finding the weaknesses, latent defects, and what will lead to failure.
Reliability case histories and the real causes of reliability are rarely disclosed, and therefore disseminated so that the industry can progress with what works in developing reliable systems and what doesn't
Enjoy an episode of Speaking of Reliability. Where you can join friends as they discuss reliability topics. Join us as we discuss topics ranging from design for reliability techniques to field data analysis approaches.
---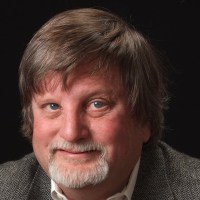 SOR 700 Purpose of Accendo ReliabilityKirk Gray
---
Show Notes
Please click on this link to access a relatively new analysis of traditional reliability prediction methods article from the US ARMY and CALCE titled  "Reliability Prediction – A Continued Reliance on a Misleading Approach"
For more information on the newest discovery testing methodology here is a link to the book "Next Generation HALT and HASS: Robust design of Electronics and Systems" written by Kirk Gray and John Paschkewitz.