Time to Market and Reliability
Abstract
Kirk and Fred discussing companies making reliability a priority early in the product development as opposed to waiting to after market release to see if it's reliability.

Key Points
Join Kirk and Fred as they discuss new product reliability development early and late.
Topics include:
Introducing new technology that has significant field reliability issues may damage the confidence for future development of that technology.  The smartphones that had a folding screen were released to the market and quickly had problems, making consumers less confident in folding screen smartphones in general.
Electric automobiles have had reliability issues that shifted from combustion engine automobile mechanical problems to mostly electronics issues.
With new technologies it is probably safer to over-design a product to make it reliable to insure the acceptance of the new technology.
Newer consumer products lack of reliability will rapidly be shared widely on the internet.
Enjoy an episode of Speaking of Reliability. Where you can join friends as they discuss reliability topics. Join us as we discuss topics ranging from design for reliability techniques to field data analysis approaches.
---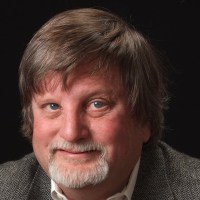 SOR 701 Time to Market and ReliabilityKirk Gray
---
Show Notes
Please click on this link to access a relatively new analysis of traditional reliability prediction methods article from the US ARMY and CALCE titled  "Reliability Prediction – A Continued Reliance on a Misleading Approach"
For more information on the newest discovery testing methodology here is a link to the book "Next Generation HALT and HASS: Robust design of Electronics and Systems" written by Kirk Gray and John Paschkewitz.