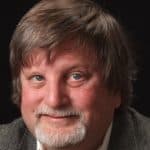 Obsolescence and Reliability
Abstract
Kirk and Fred discussing the article Kirk wrote titled "Why the Drain in the Bathtub Curve Matters" (see link in notes) about how technological obsolescence, and not product failures are the cause that cause many products to be retired or replaced.

Key Points
Join Kirk and Fred as they discuss technological obsolescence with cell phones and some of the improvements that have been made, plus the fact that there a many more ways to communicate than the plain old telephone service and land lines.
Topics include:
Phone calls have been around for a long time, but now most of the time our voices are now sent Voice over Internet Protocol which has been a big technological improvement in cell and wi-fi voice call reliability.
The increasingly rapid technological improvements have been made because of the rapid technological improvements in CAD, manufacturing, and the tools to create new designs.
Fred relies on the independently telephone land line due to the frequent power failures, although that too may fail depending on the duration of environmental stress (i.e. Texas's power failures due to sustained well below normal temperatures)
Technological improvements, such as backup cameras in automobiles, are a significant safety improvement that motivates many to purchase a new car even if your current car works fine.
Enjoy an episode of Speaking of Reliability. Where you can join friends as they discuss reliability topics. Join us as we discuss topics ranging from design for reliability techniques to field data analysis approaches.
---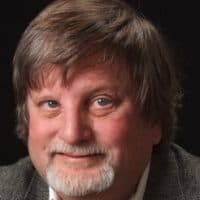 SOR 722 Obsolescence and ReliabilityKirk Gray
---
Show Notes
Here is a link to the article referenced in this podcast "Why the Drain in the Bathtub Curve Matters"
Please click on this link to access a relatively new analysis of traditional reliability prediction methods article from the US ARMY and CALCE titled  "Reliability Prediction – Continued Reliance on a Misleading Approach"
For more information on the newest discovery testing methodology here is a link to the book "Next Generation HALT and HASS: Robust design of Electronics and Systems" written by Kirk Gray and John Paschkewitz.