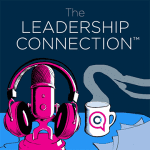 Leadership Connection Interview with George Parada
The Leadership Connection Host, Doug Plucknette, interviews reliability leader George Parada in Episode 2 of this series. George has spent his career working in the food and beverage industry and is currently the Global Asset Management & Ops Readiness Manager at Facebook.
More About Tim George Parada…
George is a reliability leader who discovered his passion in this realm when he wanted to discover a better way to improve overall operations as a young production supervisor. Since then he has spent a large portion of his career working for a few large food and beverage organizations where he has driven fundamental improvement in foundational reliability practices through connecting people and processes. From implementing CMMS systems to developing technical training programs for new engineers to working with senior leaders in developing reliability strategy, George loves working with people and leading strategic change. George is currently responsible for leading the global asset management programs for data center operations for a large tech company. Outside of work, George loves trekking around the world with his wife Daysi and is a San Francisco Bay Area sports fanatic.
We hope you enjoy this episode!