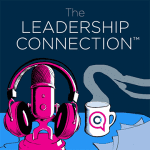 Leadership Connection Interview Perry Steele
The Leadership Connection Host, Doug Plucknette, interviews reliability leader Perry Steele in Episode 12 of this series. Perry Steele is a maintenance & reliability leader that has extensive experience in large, industrial manufacturing facilities.  He has a passion for helping teams Deliver Certainty to their customers in these organizations.
More About Perry Steele
He is currently a Reliability Leader for a large mining and fertilizer manufacturing company.  He provides technical expertise and leadership to implement asset integrity programs and reliability improvements across the North America Business, including Canada. Perry has been recognized for excellence in Reliability Centered Design for improvements to the Capital Project Management Process in his company.  He also led the development of the first formal asset strategies used throughout the business, saving the company over $1M per year in sustainable savings for just one strategy alone. He enjoys helping operations, maintenance and reliability professionals in his company with reliability training, professional career development, asset integrity programs, RCM and Criticality Analysis, Root Cause Analysis and Defect Elimination, PM Optimization, PSM Programs, Precision Maintenance and Lubrication, Asset Risk Management and more.
Perry has also held leadership positions in maintenance, operations and project engineering in his current company as well as in multiple utility power generation facilities over the course of his career.
Perry holds a bachelor's degree in Mechanical Engineering from the University of Florida and has multiple reliability certifications. In his spare time, he enjoys running, skiing, spending time with his family and traveling to see the world.
We hope you enjoy this episode!