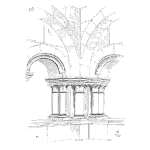 We have "reliability" in our job title? Therefore, we must promote reliability across all our company products as our first priority?
If you believe that, then I believe you are a slave to reliability.
A project manager or design engineer comes to us and makes a proposal that would adversely impact product reliability. We'd reject it, yes?
Well, I believe, on both counts, we should first take a step back and review the alternatives.
Avoid being a slave to reliability!
I remember earlier in my career that military procurement was declaring "equal priority for performance, cost and reliability". Now, I would be the first to admit that the de facto priority was not equal, especially at budget time. Or especially when it came to marketing a project when performance is much more appealing. But, regardless of the difficulties of living up to the rhetoric, the "equal priority" statement holds a degree of truth.
I have argued in an earlier article that it is the benefit of reliability and not reliability itself that should be our goal. Reliability can offer lower in-service costs, or a better return on investment (longer life), or achieve acceptable safety with fewer resources, etc.
So, when we are asked to contemplate a reduction in reliability, we should take that step back and examine how the overall proposal affects customer and business benefits. This will likely be multi-faceted. The question then is whether the overall proposal has merit. Do the benefits outweigh the negatives?
The challenge of cellphone reliability
Sleek powerhouses of miniaturized technology, always available for the next consumer buying cycle.
I was closely involved with cellphone development for several years. I saw the rapid evolution of their design, continually striving to increase performance and features, whilst reducing size and weight. The cellphone market was very much consumer driven, and consumers didn't want to wait for the next model. Therefore, development time was always constrained. It was not easy to deliver assured reliability.
Today's cellphones bear little resemblance to their forebears of 5 – 10 years ago. However, the challenges for reliability remain the same, I believe.
Adoption of each new chipset generation, each smaller and with finer solder pitch, is a given. There is no option but that this chipset will be used. Therefore, every analysis, looking at its thermal load and cycling, looking at its mechanical properties, will be undertaken. Rerouting of PCB traces, copper balancing, adoption of underfill resins, and other techniques to achieve acceptable reliability, were all used. Both reworkable and non-reworkable underfills were assessed, often with preference for reworkable so that manufacturing and repair facilities could replace chips if necessary. However, I don't remember any cases where we weren't able to deliver to specified reliability in this area.
On the other hand, resistance to drop impact and water ingress was a continual challenge.
Consumers demand thinner devices with larger displays!
No matter what the technology, a glass fronted (thin) cell phone display will crack if dropped onto a hard surface with just the (wrong) right angle, even from quite low heights. We adopted toughened glass, we used FEA to optimize the design and dissipate the impact forces, but in the end, reliability is compromised by the phone's thinness.
We must recognize that a large display in a thin handset is a major driving force for sales.
There is no point in arguing that the phone must be thicker in order to be more reliable. It won't happen. So, rather we must look to ways to improve reliability within the business constraints. Can internal parts be moved, by as little as 0.1mm, in order to prevent interference during drop impact? Can a flexible shim be inserted? Can an alternative glass treatment be tried? And for all these, they need to be tried and implemented within the development schedule.
Woe to anyone who misses the back-to-school or other launch window where a major part of the sales and profits would come.
In other words, we must understand the project constraints, and strive to deliver assured reliability those constraints.  This is very different from what I am describing as a "slave to reliability"
But, before concluding, I will move to consider water ingress and related failure of cellphones. Of course, waterproof cellphones could always be designed, but not with the small size that was driving the market. Even small plug seals for interface sockets were looked upon unfavorably by consumers. Therefore, the best that we could expect to achieve was to channel water away from sensitive electronics. We would always pass an appropriate level of IP water resistance, but we knew that, in consumers' hands, a few would experience failure of their cellphones due to moisture ingress.
You may have noted recently, however, how cellphones are now available with much improved resistance to liquid damage. This is because of new nano-coating technology that allows the electronics to shrug off water. The cellphones still don't prevent moisture ingress but such ingress no longer causes device failure.
And then most of us buy (expensive) "skins" and cases for our phones, to protect them from damage. All making the phone bulkier! …Why do we bother?
Please share your stories.  If you would like to comment on this article or pass on your experience, please contact me via the Contact Form below.  For further information, visit my Contact Page, or visit my website www.lwcreliability.com.