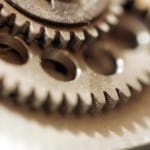 In honor of Labor Day, I thought I would jump over to the Built-In Self-Test (BIST) wing of the DFT Castle.
I will provide you with a quick tour. Then when you hear the term in a meeting you can follow along and ask a few questions.
BIST saves labor for the Automatic Test Equipment (ATE).
Though there's no free lunch. BIST does require an engineer to labor—someone has to design it specific to the device under test (DUT). [Read more…]