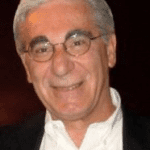 Guest Post by Geary Sikich (first posted on CERM ® RISK INSIGHTS – reposted here with permission)
The Ever Given grounding in the Suez Canal is one of those events that will be labeled a "Black Swan" for sure.  A rouge wind hits the ship turning the stern and wedging the vessel, bow and stern grounded straddling the canal and stranding ships entering from either end.  The date Tuesday 23 March 2021.  At around 7.40 a.m. local time the Ever Given ran aground.  At nearly 200 feet wide and 1,300 feet long, it easily took up the width of the channel.
Officials attributed the accident to high winds and sandstorms.  Sandstorms are not unusual at this time of year in Egypt.  Early reports suggested the ship's power failed, leading it to drift from its course.  This was contradicted by the ship's technical manager Bernhard Schulte Shipmanagement, which said in a statement to Insider that "initial investigations rule out any mechanical or engine failure as a cause of the grounding."
As of today, 29 March 2021 the Ever Given is still blocking traffic in the Suez Canal.  Massive efforts to free the ship and a resulting high tide have resulted in it being fully floated and traffic in the waterway resumed.  According to witnesses, the Ever Given container ship was moving and a shipping tracker and Egyptian TV showed it positioned in the center of the canal.
Global Supply Chain and Logistics Resilience
In a testament to global logistics resiliency, quick response and rerouting of ships showed just how resilient the global logistics system really is.
Within hours of the news of the grounding the global logistics system was rerouting ships and assessing the cascade effect of the event.
As of 29 March 2021, much of the traffic scheduled to transit the canal had been rerouted to other shipping routes.  However, more than 400 ships are waiting to pass through the Suez Canal due to being in transit at the time of the incident.  To get an idea of the amount of ship traffic impacted see the graphic below from Marine Traffic.
For the global economy, hanging in the balance daily is about $10 billion in commodities, industrial inputs and consumer products on ships that ply the canal, with supply-chain fears directed mostly at Asian exporters and European importers.  The broader economic costs — small thus far in relation to $18 trillion in global goods trade annually — are compounding with each day and will continue albeit to a lesser degree until the logjam of ships clears the ques and canal traffic returns to normal.  Experts estimate that the cascade effect will reverberate worldwide and take months to finally mitigate.  They even indicate that another toilet paper shortage could be in the offing.
How Much Traffic Goes Through the Suez Canal?
On average, 50 vessels pass through the Suez Canal every day.  According to the Suez Canal Authority (SCA), nearly 19,000 ships, with a net tonnage of 1.17 billion tons passed through the canal during 2020 in "the second-highest load in the history of the canal".
Fastest Route for Oil Transport
The majority of oil transported by sea passes through the Suez Canal, which is the fastest crossing between the Atlantic Ocean and the Indian Ocean but demands hefty passage tolls.
The journey between ports in the Gulf and London, for example, is roughly halved by going through the Suez – compared with the alternate route around the southern tip of Africa.
Most of the cargo travelling from the Gulf to Western Europe is oil.  Manufactured goods and grain also pass through the canal often between Europe and North America and the Far East and Asia.  The graphic below, from the Economist, provides a perspective on oil shipping and transport volumes.  Note the Suez Canal accounts for approximately 5.5 million barrels of oil per day.
Continuity, Contingency, Incident; Where's My Plan?
From a business continuity, risk management, crisis management, resilience, emergency response, etc. standpoint the grounding presented a high-profile challenge.  The question one has to ask though is, "how many plans were actually activated and executed according to how they had been written?"
My guess would be that few actually followed written documentation in the response to the crisis.  Additionally, how many plans included the Logistics Department(s) and the touchpoint links to the logistics providers that handle shipping once the product leaves the point of origin?
Is this a failure of Business Continuity planning?  Is it a failure of Crisis Management?  Is it a failure of Resilience planning?  Is it a failure of Risk Management?  A resounding "NO" would be my answer.  Anticipating such an unusual event cannot be planned for; although I am sure that more plans will take this kind of scenario into consideration.  After the fact planning is so much easier to develop.  And, I am sure that you will see many exercises, simulations and drills that include some sort of incident similar to the Ever Given grounding.  And, hey, that's not bad at all.  That is how we learn and adapt.  We arrive at a new appreciation of how unanticipated events can have an impact on our continuity planning efforts.
Concluding Thoughts
Some lessons learned from the Ever Given incident might include:
Never anticipate that you have all the possible scenarios covered in your planning efforts.
Risk is not static, even if you listed a potential grounding as a risk in your analysis, could you have foreseen the exact event and its consequences?
Systems (worldwide logistics) are more resilient than we think.
Markets are faster to react to events that responders in many instances. Traders are quick to discount the news and factor it into the price of stocks, commodities, etc.
Eisenhower was right; "In preparing for battle I have always found that plans are useless, but planning is indispensable. Dwight D. Eisenhower".
Coordination is key to effective response, management, recovery and restoration.
Getting all the elements to work together in synch is a planner's challenge.
Be bold and creative in your planning; scenarios, however seemingly unreal, can and do occur.
Never stop assessing risks, threats, hazards and vulnerabilities. The playing field is constantly changing.
Interconnectedness: Opportunities for risk contagion (geographic, category, geopolitical);
Asymmetry: Small events that can create disproportionate and unexpected effects;
Time Compression: "Just in time" processes have little leeway with effects of risk realization being felt rapidly;
"Noise": Salient facts that are not noticed at the time of event (failure of critical thinking);
Information Vetting: Misinformation or inadequately provided information that has not been properly validated can lead to greater risk exposure and skewed responses.
Will a failure to connect the dots and rethink risk and uncertainty lead to your demise?
About the Author
Geary Sikich – Entrepreneur, consultant, author and business lecturer
Contact Information: E-mail: G.Sikich@att.net.  Telephone: 1- 219-513-6244.
Geary Sikich is a seasoned risk management professional who advises private and public sector executives to develop risk buffering strategies to protect their asset base.  With a M.Ed. in Counseling and Guidance, Geary's focus is human capital: what people think, who they are, what they need and how they communicate. With over 30 years in management consulting as a trusted advisor, crisis manager, senior executive and educator, Geary brings unprecedented value to clients worldwide.
Geary is well-versed in contingency planning, risk management, human resource development, "war gaming," as well as competitive intelligence, issues analysis, global strategy and identification of transparent vulnerabilities.  Geary began his career as an officer in the U.S. Army after completing his BS in Criminology.  As a thought leader, Geary leverages his skills in client attraction and the tools of LinkedIn, social media and publishing to help executives in decision analysis, strategy development and risk buffering.  A well-known author, his books and articles are readily available on Amazon, Barnes & Noble and the Internet.
References
https://uk.finance.yahoo.com/news/suez-canal-blockage-oil-prices-global-trade-egypt-shipping-brent-crude-futures-085721484.html
https://www.aljazeera.com/economy/2021/3/26/egypt-races-to-dislodge-massive-ship-blocking-suez-canal-live
https://www.visualcapitalist.com/suez-canal-critical-waterway-comes-to-halt/
https://www.economist.com/the-economist-explains/2021/03/26/why-the-suez-canal-and-other-choke-points-face-growing-pressure?utm_campaign=the-economist-today&utm_medium=newsletter&utm_source=salesforce-marketing-cloud&utm_term=2021-03-26&utm_content=article-link-2&etear=nl_today_2
https://www.bloomberg.com/news/articles/2021-03-24/suez-blockage-is-a-signal-of-what-s-ahead-as-ships-get-bigger
https://www.nytimes.com/2021/03/25/world/middleeast/suez-canal-ship.html
https://www.tradewindsnews.com/gas/lng-carriers-pile-up-at-suez-canal-as-other-vessels-divert/2-1-987999?utm_term=tradewinds
https://gcaptain.com/ever-given-grounding-the-latest-from-the-ship-manager/?subscriber=true&goal=0_f50174ef03-549bfbf65c-139810029&mc_cid=549bfbf65c&mc_eid=000f276b14
https://gcaptain.com/the-9-6-billion-a-day-price-of-a-suez-stuck-ship/?subscriber=true&goal=0_f50174ef03-549bfbf65c-139810029&mc_cid=549bfbf65c&mc_eid=000f276b14
Yahoo Finance Morning Brief 26 March 2021