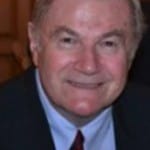 Guest Post by John Ayers (first posted on CERM ® RISK INSIGHTS – reposted here with permission)
Risk is an event or activity that can go wrong and cause an impact to the project. Risks can have a negative or positive impact to the project. Risks that have a positive impact are called opportunities. If they a negative impact to the project, they are called risks.
Risks and opportunities can be generated by anyone on the project but typically are identified and analyzed at the IPT (Integrated ProductTeam) level.  A goal on a project is to try and balance risks and opportunities to mitigate the chance of cost or schedule growth.
WHAT IS RISK MANAGEMENT?
A risk is anything that could potentially impact your project's timeline, performance or budget. Risks are potentialities, and in a project management context if they become realities, they then become classified as issues that must be addressed. So, risk management, then, is the process of identifying, categorizing, prioritizing and planning for risks before they become issues.
RISK CATEGORIES
There are two basic categories of project risk. They are the knowns and unknowns. The knowns are the 4 project constraints (scope, cost, schedule, quality). Poor execution of these constraints is a major reason why projects fail. The unknowns are the uncertainties or risks that surround a project. The uncertainties are another key reason why projects fail because of poor risk assessment and mitigation performance.
PRIMARY REASONS WHY PROJECTS FAIL
Projects fail due to known and unknown risks.
Known risks are identified, analyzed, and planned for in advance. The primary known risks on a project are:
Scope: Poorly understood scope. Unauthorized (non-contractual) scope changes.
Schedule: Insufficient planning. Resources and schedule not aligned. Undefined or ill-defined requirements.
Cost: Insufficient budget. Poor budget control. Poor planning.
Quality: Quality compromise to offset poor schedule or cost planning and execution.
Known risks can be significantly mitigated with effective application of basic Project Management methods and processes.
UNKNOWN RISKS
The unknown risks are the uncertainties and variances that surround all projects.These types of risks are more difficult to identify, assess, and mitigate.
Construction Unknown Risk Example
Even though there is a lot of weather data available to help generate a construction site schedule that can possibly work around the bad weather, it is still a significant risk to the project cost and schedule due to the unpredictability of the weather.
New Technology Unknown Risk Example
New untested technology is an unknown risk on a development project. If the technology fails to meet requirements, then a re-design would be necessary resulting in a significant schedule and cost impact to the project. A thorough and complete risk assessment conducted during the proposal stage will help lessen the potential impact to your project.
Known and Unknown Risks (Subcontractor Risks)
Many companies outsource the majority of their work scope to subcontractors. Because subcontractors perform most of the work on a project in many cases, they are a common source of project failure.  Subcontractors are responsible for the risks associated with known risks because they manage their own cost, schedule, scope, and quality areas with the contractor's oversight. The unknown risks associated with a subcontractor are more of a concern to contractors because they are difficult to identify, assess, and mitigate. To be successful with subcontracts, you need to work with them to identify and manage known and unknown risks.
WHY IS RISK MANAGEMENT IMPORTANT TO YOU?
To be a successful Project Manager, you must learn how to manage risks. Most projects fail because the known and unknown risks were not managed well.  If you do not have the knowledge or skills to manage risks, then you will not be a successful Project manager.
John Ayers
He is the author of Project Risk Management book
John can be reached at: jwayers21@gmail.com.
John earned a BS in Mechanical Engineering and MS in Engineering Management from Northeastern University. He has a total of 44 years' experience, 30 years with DOD Companies. He is a member of PMI (project Management Institute). John has managed numerous firm fixed price and cost plus large high technical development programs worth in excessive of $100M. He has extensive subcontract management experience domestically and foreign.  John has held a number of positions over his career including: Director of Programs; Director of Operations; Program Manager; Project Engineer; Engineering Manager; and Design Engineer. His technical design areas of experience include: radar; mobile tactical communication systems; cryogenics; electronic packaging; material handling; antennas; x-ray technology; underwater vehicles; welding; structural analysis; and thermal analysis.  He has experience in the following areas: design; manufacturing; test; integration; selloff; subcontract management; contracts; risk and opportunity management; and quality control.  John is a certified six sigma specialist, certified level 2 EVM (earned value management) specialist; certified CAM (cost control manager).