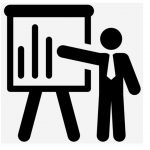 More than one operational mode may need to be considered to ensure that all important failure modes are identified and analyzed in the FMEA. This article focuses on what you need to know about modes of operation when performing FMEAs.
"My favorite mode of transport is hot-air ballooning. It's so graceful to be blown by the wind, to go where the wind takes you." Richard Branson
mode
The Oxford English Dictionary defines "mode" as "a way or manner in which something occurs or is experienced, expressed, or done."
operation
The Oxford English Dictionary defines "operation" as "an active process; a discharge of a function."
What is a "mode of operation"?
"Mode of operation" or "operational mode" is a description of how the system is being used. This perspective is important for understanding the impacts of failure modes. More than one mission phase or operational mode may have to be considered for each potential failure mode.
What is an example of "mode of operation"?
For example, airplanes can operate during taxi on a runway; during take-off, cruise and decent; during landing; and other possible modes of operation. The nature and consequence of failure can be very different depending on the mode of operation. Consider failure of a landing gear. If it occurs during landing, it will most likely be more serious than during taxi. The identification of the operational mode is useful in evaluating the failure.
How is "mode of operation" used in an FMEA?
Where a system has unique operational modes that affect the nature and consequence of failure, it may be useful to identify and consider the mode of operation as part of the analysis. This will help when identifying the failure effect and subsequent cause of failure.
How to use "mode of operation" in FMEA worksheet?
Since "mode of operation" or "operational mode" is usually associated with failure mode in an FMEA, some companies add a column called "Mode of Operation" adjacent to the Failure Mode column. As the FMEA team considers each function and corresponding failure mode, the team can also consider the operational mode, in order to be sure that no important failure modes are missed.
Bicycle Hand Brake Example
Here is an an excerpt from a fictitious bicycle hand brake Design FMEA, showing three modes of operation.
Excerpt from All-Terrain Hand Brake DFMEA with Mode of Operation
FMEA Tips
When a complex system operates under distinctly different modes, it is important to include the unique operational mode when analyzing failure modes. Where applicable, understanding and documenting the various modes of operation is an important step in preparation for a System FMEA.
Reader Question
I am working on an FMEA on a plating process. I have a question about a step in the process where the concentration of a mixture of substances in a solution affects the result of the process. We currently do not know of a reliable detection system to know if the concentration is correct. Regularly, small quantities of the mix are added, but based on guesses. The only point where it can be detected that the step is not performing well is at the end of the process. If it happens the whole batch has to be reprocessed. The severity of the effect of failure is high.
Any suggestion about how to improve the detection score? Do we only have to rely on the last check at the end?
Thanks in advance, I visit your website a lot, and your book has been inspiring for me to cope with FMEA methodology.
My Reply
Thanks for asking this question about improving detection. Based on the information you have provided, I'll make a comment and a suggestion.
First, there is no shortcut to detection improvement that I'm aware of. I would suggest a special meeting of the subject matter experts that have knowledge about the process you are analyzing, and brainstorm solutions to improving detection methods for determining the correctness of the concentration of the mixture. They may be able to come up with a creative idea to measure the concentration of the mixture and determine the correctness, earlier than end-of-line. Without knowing more about your plating process, I am not able to make specific suggestions. However, I have seen amazingly creative solutions from subject matter experts who are engaged in properly facilitated brainstorming sessions.
You can also try to reduce severity and occurrence rankings. Reference chapter 7 of my book for action strategies to reduce risk of severity, occurrence and detection.
Next Article
Based on the experience of over 2,000 FMEAs and working with many companies in a wide variety of applications, certain common mistakes show up repeatedly. In the next Inside FMEA article, we will be taking up the 10 most common FMEA mistakes and how to turn them into quality objectives.