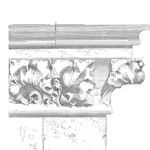 Reliability engineering, analysis, management, testing… − Where do I get the skills and training to be really effective? University or College? In-house? Conferences? Webinars? Software or Equipment Suppliers? Journals? A colleague? − Do I need a Certification? − Do I need an integrated program, or only specific stand-alone techniques?
Everyone has to start somewhere. And if we are going to be smart about it, we should examine our needs and make a plan…
Reliability is a BIG topic
I have been dedicated to the field of reliability for well over 30 years, and I'm still learning. My employment has put me in the position of a customer, developer, manufacturer, educator, trainer, and consultant in multiple industries and technologies. I have met many great practitioners. I am also proud to call myself a reliability engineer. I know that reliability is a big and challenging field, and I find great reward in applying it. But, even after 30+ years, I know I need to continue to seek new learning.
Everyone does: beginner, intermediate and expert alike.
University and College
There are a few universities in the USA that offer full programs in reliability engineering. University of Maryland offers a Masters program and supports PhD study in the field. The University of Tennessee offers a reliability Masters program that also includes maintainability. There are similar programs in other countries. Indeed, for several years, I delivered a Masters program in Quality & Reliability in UK. (Since discontinued) In addition, however, you will find individual courses covering reliability and related topics at many colleges.
Some universities support reliability certification programs, such as Reliability Engineering Certification® developed by the Life Cycle Institute. (Clemson, University of Kansas, Ohio State University) I will be providing Reliability Green Belt™, Reliability Black Belt™ and Reliability Master Black Belt™ reliability certification programs in USA and Canada, starting in 2018; these are certified by the University of Stuttgart and were developed by the Reliability Engineering Academy.
University and college courses have academic credibility. A Masters program clearly requires considerable investment but can offer greater depth and scope than other courses.
In-House
Your company may offer internal reliability training programs. These will usually be tailored to individual technologies or product application, but can still be excellent sources of training. However, they do not easily transfer between jobs. I have attended several in my career, and I have also delivered several. On the whole, I have found most of them valuable. But there is no transferable qualification at the end. …But you do gain knowledge.
Conferences
Conferences like RAMS, ARDC (was ARS), ASTR bring together large numbers of reliability engineers, from around the world, from disparate industries, but with a common desire to learn. Papers are refereed but, in my experience, it is only through study of papers after the event that the full benefit is gained. Time-constrained presentations usually give only an overview – and maybe stimulate a question or thought for later discussion. However, to remain current in our field, conferences are desirable, although I often can't afford to go to more than one per year.
Webinars
Free reliability training webinars are offered by a number of reliability groups. Webinars may be only an hour in length, and so may not be able to cover much, but they can offer a regular addition to your knowledge. As with all study, it is up to you to extend what is covered "in class" by personal effort.
Software & Equipment Suppliers
Suppliers of reliability-centric software and test equipment suppliers have an interest to ensure that users of their products have the skills necessary to get the most out these products. Reliasoft (now Prenscia) offers a range of topics covering understanding and applying analysis methods supported by their software. Test chamber manufacturers offer reliability test method courses such as accelerated life testing and HALT.
Such courses can show excellent focus on their chosen topics.
Journals
Journals such as the IEEE Transactions on Reliability, Reliability Engineering & System Safety, Microelectronics Reliability, and Quality & Reliability Engineering International, offer regular (if often academic) presentation of reliability studies. I have found that papers require considerable study and thought: they are not easy reads. However, you can find topics of interest that prompt further study, and lead to deeper understanding. All good!
As an aside, if you enroll in a university or college program (maybe as distance learning) you may also qualify for on-line access to a wide range of journals. When I was in that position, I was able to read and study thousands of journal papers, at no additional cost.
Certification
Reliability certification is often an important outcome from training and education. The ASQ offers the Certified Reliability Engineer. This is aimed at professional engineers with several years' experience and responsibility. The required "body of knowledge" has recently been updated for 2018 but the 4-hour exam will remain particularly challenging and ensures that only those with a broad knowledge of reliability engineering are awarded the CRE certification. Several companies, including my own, offer courses to prepare students. I would recommend that anyone considering taking the exam take advantage of a preparatory course. Previous studies have indicated that the pass-rate is only 50% − a good preparatory course can significantly increase the probability of a successful outcome.
There is no "technician" level ASQ reliability certification that less experienced people could qualify. For those starting their careers in reliability engineering, programs such as the Reliability Academy's Reliability Green Belt™ and Life Cycle Institute's Reliability Engineering, do not have pre-requisites. The Reliability Belt program then goes on to offer tiered qualification, with Reliability Black Belt™ and Reliability Master Black Belt™.
Your Learning Program…
We all need to be active learners. We need to take control of our continuing education. Delivering a reliable product is not easy! Indeed, I have a saying "It may take 1000 people, all doing the right thing at the right time, making the right decisions, in order to deliver a reliable product – But it takes only one to mess up! We owe it to ourselves to have the best skillset in order to keep ourselves and our colleagues on the right road.
Of course, continued learning and professional development can also lead to a pay-rise! So, I encourage you all to be active learners.
Please contact me or visit my website if you would like to take up on ASQ CRE certification preparation or on making the Reliability Belt program part of you professional development. Or to discuss generally your training needs.