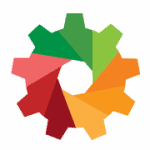 At first glance, a computerized maintenance management system (CMMS) and Failure Modes And Effects Analysis (FMEA) may appear to be worlds apart. But take a deeper dive, and it's easy to see that they both share a common component: data. The core of any CMMS is defined by gigabytes of data that guarantee its usefulness and functionality, while the success of the systematic steps in FMEA depends on good quality data.
When combined, CMMS and FMEA deliver one primary objective: reliable uptime. But how do you combine both to deliver on this primary objective? The first step is understanding what CMMS and FMEA are.
A CMMS is a centralized database where maintenance information is stored and later used to streamline preventative maintenance. On the other hand, FMEA is a systematic approach to identify failure modes that can affect system reliability. FMEA can be used on both existing equipment to improve maintenance efforts or during the development phase to improve design. In either case, when paired with a CMMS database, data availability takes different forms which we'll discuss in the sections that follow.
Registering asset information
Assets differ by type, function, location, and use. They also vary by maintenance history. A CMMS makes it possible to store and share information about a particular asset so that the necessary preventative steps can be taken to avoid specific failure modes. This process is further improved by knowing when maintenance was performed and other data related to downtime and performance statistics. This and other types of information ensure asset visibility to make it easier for maintenance teams to identify equipment manufacturer, unique serial number, manufacturer recommendations, and much more.
With asset-specific information stored in a CMMS, maintenance teams can avoid failure modes that could not be removed during the design phase of the product or which are caused by equipment wear and tear.
Design optimization
FMEA can be functional or piece-part (hardware) based. So far we have mentioned CMMS applied to piece-part FMEA. However, CMMS can also be applied to functional FMEA for design optimization. By gathering information from performance statistics, design teams can identify the failure frequency and take steps to improve designs so that risks are mitigated when using a particular component.
Reliability engineers can also take a look up maintenance history in a CMMS for particular piece of equipment. If they are working on a design of a similar component/system or trying to improve the existing design, maintenance history can help with identifying possible issues and failure modes.
Design optimization affects the Risk Priority Number (RPN) that is calculated in FMEA. Each design optimization reduces the likelihood of failure, its severity and improves detection methods to prevent occurrences. All three factors affect the RPN, which should be kept at a company-specific threshold to avoid catastrophic failures and downtime.
Work Order management that addresses identified failure modes
Work order management plays an important role in following up on the failure modes and defects that are detected through FMEA. With a CMMS, maintenance teams are assigned specific tasks to address a particular failure mode. They are also able to get real-time information about the maintenance process and better streamline the steps they need to take to complete all the steps involved. They know when they should perform their assigned task, who has already done a particular task and have information about unfinished tasks to follow up on FMEA recommendations.
Centralized information in a CMMS can be assessed at any time. Therefore, information loss due to knowledge transfer is minimal. New technicians who are assigned to a specific assets are able to have real-time information about its maintenance history, location and compliance classification so that repair decisions for specific failure modes are done according to historical interventions or through improved recommendations.
Conclusion
CMMS and FMEA are connected through data. However, not just any type of data will do: high-quality data is an essential element for accurate FMEA analysis and failure mode mitigation. Good quality data plays a critical role in the usefulness and functionality of a CMMS, as well as in your overall reliability engineering efforts.