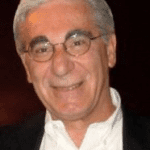 Guest Post by Geary Sikich (first posted on CERM ® RISK INSIGHTS – reposted here with permission)
On 10 August 2020 the US Midwest experienced a Derecho that brought widespread devastation to many areas.  A Derecho is a widespread, long-lived, straight-line wind storm that is associated with a fast-moving group of severe thunderstorms known as a mesoscale convective system.  Derechos can cause hurricane-force winds, tornadoes, heavy rains, and flash floods.  As depicted below the 10 August 2020 Derecho spanned serval states over a 12 hour period.
I will focus the remainder of this article on the devastation caused by the Derecho to the agriculture industry and posit the question, was this a Black Swan event?
Black Swan Events
Nassim Taleb is famous for his book, "The Black Swan".  As defined by Taleb, a Black Swan event is a highly improbable event with three principal characteristics: it is unpredictable; it carries a massive impact; and, after the fact, we concoct an explanation that makes it appear less random, and more predictable, than it was.  Nassim Taleb continues by recognizing what he terms the problem – "Lack of knowledge when it comes to rare events with serious consequences."
Does the Derecho qualify as a Black Swan event?  Although it is less predictable than other storms, the 10 August event had plenty of weather people on the news describing what was happening.  As depicted in the above picture, from the National Weather Service Chicago, the storm was tracked on an hourly basis.  While the tracking of the storm gave warning to the affected communities, it did little to prevent the damage that ensued.
With regard to massive impact; one would have to ask the question – "massive impact to whom"?  While the damage to agricultural crops, corn, soybeans was significant, damage to communities was marginal.  Downed power lines, trees and building damage (roofs, etc.) was significant, but within the parameters one might see with other severe weather events.  Significant damage was sustained in the agriculture industry to crops and more importantly to grain storage facilities.
The rationalization of the Derecho is probably the easiest to diffuse.  Of course, the event will be rationalized to a great extent.
Perhaps the real issue is not putting a label (Black Swan, Grey Swan, etc.) on the event, but recognizing the cascade effect that the damage caused by the Derecho and how it will affect the agriculture industry in the near-term, mid-term and long-term.
Near-Term Effects (0 – 6 Months)
Initial damage assessments of crop loss, damage, etc. ranged in the millions of bushels for corn and soy beans.  The damage assessments will become more detailed as investigators conduct physical assessments in the fields.  A significant concern is the damage wreaked on storage facilities, elevators, bins and silos.  Due to the fact that many bins on farms and at local elevators were nearly empty as the farmers were preparing for the harvest of an expected large corn crop.
According to Iowa Agriculture Secretary Mike Naig, "Tens of millions of bushels of commercial grain storage and millions of on-farm grain storage was impacted, destroyed or severely damaged".
Damage to grain bins, silos and elevators extends to the 2019 crop and presents storage issues for the 2020 crop, so farmers may have to truck their corn and soybeans further or resort to on-the-ground outdoor storage.
In the midst of the COVID19 pandemic getting grain bins, silos and elevators repaired and/or replaced presents a significant challenge to the industry.  Repair could be hampered by lack of replacement parts, labor and ability to pay by the farmer.  Replacement of destroyed equipment will have similar impacts as labor, production, etc. have all been affected by the pandemic.
Near-Term effects will manifest themselves in the need to find alternative storage when harvest time arrives.  Additionally, crops that have been damaged will have to be re-classified as to consumption (human, animal, ethanol feedstock, etc.).
Medium-Term Effects (6 – 9 Months)
Entanglement will manifest itself.  The cascade of effects will be felt throughout the grain producing industry.  While there may be a modest increase in prices for corn and soy beans, this can be adjusted to seasonality + disruption.  Entering the winter months storage will become the larger issue.  Left to the elements, even covered storage will suffer degradation.  The potential lack of elevator, bin and silo storage due to slow recovery and replacement/repair could hamper the sector throughout the winter months.
Transportation issues may emerge due to COVID19 effects.  Should another lockdown occur the lack of vehicle operators, maintenance, etc. could idle or sideline fleet availability.  Rail, barge, bulk shipping could all be negatively affected.  Bulk shipping, container shipping and other product shipping has already felt the effects of COVID19 with vessels quarantined, stranded at sea and loss of capacity, crew availability due to the restrictions at port facilities.
The full impact of the damage done to farm infrastructure will be documented and a determination of government assistance in recovery will have been made (hopefully, not too late to be effective).  Should there be severe weather, a surge in COVID19, seasonal flu cases, etc. the situation could begin to affect international geopolitical relations already strained by trade war issues.
Long-Term Effects (9 Months – +?) 
Complexity, interdependencies and expanding entanglement in the following areas will begin to have a greater effect.  Supply Chain complexity, already affected by the COVID19 pandemic could start to unravel, creating cascading effects in these areas:
Economic
Societal
Geopolitical
Environmental
Technological
Economic
Can the USA afford to subsidize farming losses?  Will insurance offset farming losses?  Can replacement of or repair of elevators, bins and silos be accomplished within the time frames described above (Near and Medium-Term) or will recovery drag on with limited capacity to get repair and/or replacement accomplished?
As the pandemic continues to impact society, with no vaccine (at the time of this writing) will the economic impact just become too great for even the USA to sustain?
The potential for impacts to crop production due to shortages of cash from impaired harvests, damaged infrastructure and potential increased premiums for insurance coverage could cause economic disruption with a cascading effect rippling throughout the global economy.
Should another lockdown occur will society be able to withstand the stress of isolation?  Or, will we see a reactionary response of protests, violence, looting, etc.  How long before savings run out, before unemployment, welfare, etc. are strained to the limits?  How will food banks operate when faced with dwindling supplies due to weather impacts?  What if we experience another Derecho or some other destabilizing weather event?  Can society remain intact or will we see partial to complete breakdowns?  Remember, it is not just the USA that is affected, the Derecho ripples throughout the world in terms of effects.
Geopolitical tensions are running high on a number of issues, from trade and tariffs to sanctions, embargoes and cross-border disputes that could erupt into difficult to contain conflicts.  Should any combination of events occur, farming could be dramatically impacted, thereby impacting the cost of consumer goods leading to global depression and/or war.
Geopolitical divisiveness, nationalism, isolationism, etc. have resulted to some extent due to the COVID19 pandemic.  If we see a return to curtailments, such as border closures due to lockdown, what will be the effect on a strained diplomacy situation? not get well soon.
The environmental impact of damaged or lost crops, infrastructure degradation, potential pollution due to damaged ancillary storage for fertilizers, fuel, etc. could be exacerbated.
Combined with the vast amount of medical waste generated by the first 8 – 9 months of the pandemic, we will be faced with the detritus of unusable crops destroyed by the Derecho and potentially other weather events due to lack of appropriate storage availability.
Technology is embedded in just about every aspect of our lives today.  Farming is no different.  Technology is used to monitor weather, operate machinery, monitor crop status, supply chain operations, transportation, financial operations (hedging, options, finance, etc.).  The one thing that technology cannot do is control the weather, nor can it grow and harvest crops.  While technology has a great impact, it will be relegated to a lesser role when it comes to the recovery, repair and/or replacement of elevators, bins and silos.
Concluding Thoughts
Derecho provides us with a snapshot of potential disruptions due to changing weather events.  While this may be the effect of climate change, it could also be cyclical.  The effect of the confluence of events occurring – pandemic, geopolitical tensions, societal unrest, erratic weather creates fertile ground for business continuity planners, risk managers and strategists to prove their worth by being able to build resilience into the culture of the organizations that they represent.
Geary Sikich – Entrepreneur, consultant, author and business lecturer
Contact Information: E-mail: G.Sikich@att.net or gsikich@logicalmanagement.com.  Telephone: 1- 219-513-6244.
Geary Sikich is a seasoned risk management professional who advises private and public sector executives to develop risk buffering strategies to protect their asset base.  With a M.Ed. in Counseling and Guidance, Geary's focus is human capital: what people think, who they are, what they need and how they communicate. With over 30 years in management consulting as a trusted advisor, crisis manager, senior executive and educator, Geary brings unprecedented value to clients worldwide.  Geary has written 4 books (available on the Internet) over 475 published articles and has developed over 4,500 contingency plans including over 1,000 pandemic preparedness plans for clients worldwide.  Geary has conducted over 500 workshops, seminars and presentations worldwide.
Geary is well-versed in contingency planning, risk management, human resource development, "war gaming," as well as competitive intelligence, issues analysis, global strategy and identification of transparent vulnerabilities.  Geary began his career as an officer in the U.S. Army after completing his BS in Criminology.  As a thought leader, Geary leverages his skills in client attraction and the tools of LinkedIn, social media and publishing to help executives in decision analysis, strategy development and risk buffering.  A well-known author, his books and articles are readily available on Amazon, Barnes & Noble and the Internet.
References
Apgar, David, "Risk Intelligence – Learning to Manage What We Don't Know", Harvard Business School Press, 2006.
Clayton, Chris, https://agfax.com/2020/08/11/midwest-grain-storage-torn-up-by-storm-dtn/
Anderson, Meaghan and Vitteoe, Rebecca Iowa State University Extension Agronomists https://agfax.com/2020/08/12/iowa-field-reports-derecho-devastates-state-infrastructure-crops/
Henderson, O. Kay, "Millions of bushels of stored grain damaged in Iowa storm" 12 August 2020 https://www.radioiowa.com/2020/08/12/millions-of-bushels-of-stored-grain-damaged-in-iowa-storm/
National Weather Service, Chicago, Derecho Hour by Hour Path
Forstchen, William R. Ph.D.; "One Second After", Forge Books; 1st edition (March 17, 2009), ISBN-10: 0765317583, ISBN-13: 978-0765317582
Musser, George, "Spooky Action at a Distance", Scientific American/Farrar, Straus and Giroux, Copyright 2015 by George Musser, page(s): 168-170
Schwab, Klaus and Malleret, Thierry, "COVID-19 The Great Reset", Forum Publishing, World Economic Forum, 2020, ISBN 978-2-940631-12-4
Sikich, Geary W., "Integrated Business Continuity: Maintaining Resilience in Times of Uncertainty," PennWell Publishing, 2003
Sikich, Geary W., "It Can't Happen Here: All Hazards Crisis Management Planning", PennWell Publishing 1993.
Sikich Geary W., "The Emergency Management Planning Handbook", McGraw Hill, 1995.
Sikich Geary W., "Black Swans or just Wishful Thinking and Misinterpretation?" 2010.
Sikich, Geary W., "Risk the Nature of Uncertainty", 2016
Sikich Geary W., "Can You Calculate the Probability of Uncertainty?" 2016.
Sikich Geary W., Stagl, John M., "The Economic Consequences of a Pandemic", Discover Financial Services Business Continuity Summit, 2005.
Tainter, Joseph, "The Collapse of Complex Societies," Cambridge University Press (March 30, 1990), ISBN-10: 052138673X, ISBN-13: 978-0521386739
Taleb, Nicholas Nasim, "The Black Swan: The Impact of the Highly Improbable", 2007, Random House – ISBN 978-1-4000-6351-2
Taleb, Nicholas Nasim, "The Black Swan: The Impact of the Highly Improbable", Second Edition 2010, Random House – ISBN 978-0-8129-7381-5
Taleb, Nicholas Nasim, "Fooled by Randomness: The Hidden Role of Chance in Life and in the Markets", 2005, Updated edition (October 14, 2008) Random House – ISBN-13: 978-1400067930
Taleb, N.N., "Common Errors in Interpreting the Ideas of The Black Swan and Associated Papers"; NYU Poly Institute October 18, 2009
Vail, Jeff, "The Logic of Collapse", www.karavans.com/collapse2.html, 2006
Vembunarayanan, Jana. "Risk vs Uncertainty", 2013 (https://janav.wordpress.com/https://janav.wordpress.com/author/jvembuna/
https://www.aljazeera.com/indepth/interactive/2020/05/plague-mers-history-pandemics-200520124051021.html
https://economictimes.indiatimes.com/markets/stocks/news/us-economy-shrinks-at-record-32-9-pace-in-second-quarter/articleshow/77263426.cms?utm_source=contentofinterest&utm_medium=text&utm_campaign=cppst
https://economictimes.indiatimes.com/markets/stocks/news/us-economy-shrinks-at-record-32-9-pace-in-second-quarter/articleshow/77263426.cms
https://en.wikipedia.org/wiki/Debt_relief
https://www.entrepreneur.com/article/331198