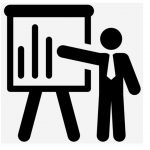 One of the most important principles in reliability engineering and management is the differentiation between the vital few and the trivial many. The application of special product characteristics uses that principle.
"The whole of science is nothing more than the refinement of thinking." – Albert Einstein
Definition of "special"
The Oxford English dictionary defines "special" as "better, greater, or otherwise different from what is usual."
Definition of "characteristic "
The Oxford English dictionary defines "characteristic" as "a feature or quality belonging typically to a person, place, or thing and serving to identify them."
What is a product characteristic?
From chapter 6 of Effective FMEAs:
Product Characteristics are features, attributes, or properties of a part, component, or assembly. Examples include color, weight, dimensions, surface finish, hardness, appearance, material composition, etc.
Are some product characteristics more important than others?
Dr. Joseph Juran taught the Pareto principle, sometimes called the 80/20 rule. The Pareto principle has its origin with Vilfredo Pareto, who, in 1896, observed that about 20% of the pea-pods in his garden contained 80% of the peas.
Certain product characteristics are more important than others, and have a disproportionate influence on product safety and performance. Identifying the most important characteristics is an important step in controlling them and achieving safe and reliable products.
Although there is no universal standard, many companies have their own policy for identification of special product characteristics.
What are special product characteristics?
Special Product Characteristics are unique product-related characteristics that can affect safety, regulatory compliance, appearance, function, performance or subsequent product manufacturing. They are the direct output of a given manufacturing operation. Some companies call them Key Product Characteristics.
Special Product Characteristics are a subset of the product characteristics, and are designated by the company for highlighted attention. They require follow up in the Process Control Plan and usually have their own approval process.
How are special product characteristics identified in FMEAs?
One of the objectives of a Design FMEA is to identify special product characteristics. To understand how this is done, we have to begin with the definition of "cause" in a Design FMEA.
By definition, a cause is the specific reason for the failure, preferably found by asking "why" until the root cause is determined. For Design FMEAs, the cause is the potential design deficiency that results in the failure mode. Think about that for a minute. What is a design deficiency? Deficient means insufficient or inadequate. A design deficiency is something inadequate or insufficient about the product design. This can often (not always) be related to a product characteristic: too large or too small, too hard or too soft, too much or too little of a key alloy, etc. If the Design FMEA team properly identifies causes as potential design deficiencies, and if the risk associated with the design deficiency is sufficient, the associated product characteristic can be a candidate for being designated as a special product characteristic.
So, what makes a product characteristic "special"?
Designating a selected product characteristic as "special" is a matter of company policy. Some companies have criteria that are very rigorous, and some have more qualitative criteria. In some companies, the designation of "special" is related to the severity rating in the Design FMEA. In others, it is related to a combination of severity and occurrence ratings. In still others, it is left up to the design team, without objective criteria. It is important for this topic to be discussed and agreed upon by the individual company. There is no universal standard that defines the criteria for designating special product characteristics for all industries.
It is important to know that all design attributes receive due care in design and manufacturing. Special product characteristics receive extra care.
How are special product characteristics used in FMEA?
In order to understand how special product characteristics are used, we need to take up the subject of Process Control Plans. The following paragraph is from chapter 6 of Effective FMEAs.
A Process Control Plan (PCP) is a "summary description" of the methods used in the manufacturing environment to minimize variation and control product and process characteristics in order to ensure capability and stability of the manufacturing process. It is a structured approach for the design, selection and implementation of control methods, and reactions to problems with the manufacturing and assembly operations when they do occur.
Special product characteristics are input to the Process FMEA. This can be done by entering special product characteristics into the Process Flow Diagram worksheet, which is part of the preparation for Process FMEAs. Special product characteristics are also input to the Process Control Plan, and are entered into one of the Process Control Plan columns.
Example of application of special product characteristics
A Design FMEA is being performed on a shaft, which is part of rock grinding equipment. One of the concerns is shaft fracturing, resulting from low shaft hardness due to material heat treat incorrectly specified. The DFMEA team may choose make "shaft hardness X" as a candidate for special product characteristic. They follow up with recommended actions to increase shaft hardness (by using more rigorous heat-treat standard #ABC), and assign shaft hardness X as a special product characteristic and make this an input to the Process FMEA and corresponding Process Control Plan.
Excerpt from Shaft DFMEA:
For more examples of the use of special product and process characteristics in Design and Process FMEAs, please refer to chapter 5 of Effective FMEAs.
FMEA Tip
Adding a column to the DFMEA worksheet called "Potential Special Product Characteristic" will remind DFMEA teams to consider this important topic. Not every Cause will be assigned a "Potential Special Product Characteristic," but for those issues that meet company policy, this can be an important part of DFMEA process.
Next Article
Every product characteristic that is designated as a Special Product Characteristic should receive extra attention in the Process FMEA and Process Control Plan. The next article in the Inside FMEA series will show how to use Process FMEA to identify Special Process Characteristics.