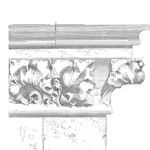 7 Consideration for Equipment and Plant Layout for Improved Maintenance
Equipment reliability studies show that the likelihood of failure increases the more often machinery is disturbed. The chance of something being done wrong rises every time an item of plant is worked on. Nothing may go wrong the first time or the second time but with each additional disruption there is an increasing possibility that an error will be made.
Simple, fast and uncomplicated access to individual items of plant and equipment means higher plant availability and longer time between failures. 
1 — The Need for Speed
When production plant is down for maintenance, money is lost. Maintainers only want to work on the broken item and do not want to strip-out equipment that is operating properly to get to the part needing repair. Quick access for repairs and equipment change-outs minimise lost time. Shutdown times are reduced if ready access is available to plant and machinery. Equipment located and oriented for easy access during maintenance get better care.
New production plant can have a working life of 50 to 100 years and contain thousands of items of plant. There will be numerous maintenance activities during those years. If the time for each activity can be reduced by 1% by better equipment positioning and fast access then hundreds-of- thousands of man-hours will be saved.
2 — Electric Motors and Mechanical Drives
At some time over the life of a facility it is likely every electric motor will be replaced at least once. Those that are hosed down, are in dusty environments or overloaded from intermittent changed process conditions will be replaced more often. Motors that weigh more than 20 kg (45 lb.) will need to be lifted with assistance from another person or by mechanical lifting device.
Close-coupled pump sets will be aligned a number of times throughout their operating life. There should be permanent maintenance access from both sides to allow the pump and motor to be shimmed and adjusted after a repair.
Drive belts, chains, pulleys and sprockets wear out and need replacing. Space is required around a machine to remove the guard or cover over the drive. Space for hands and fingers to mount the pulley or sprocket puller is needed as well as space to stand in front to remove them from the shaft.
Motors on equipment with shaft seals, packed glands or mechanical seals need to be mounted for quick access to those wearing parts. Motors mounted overhead need direct access to them.
3 — The Cost of Access
There is nothing more frustrating to a maintenance tradesman than standing on the ground looking up at a motor or drive at the top of a bucket elevator or dust collector with no way to get access. How to get up there safely and work safely is his most important concern and one which should be addressed when equipment is designed and installed.
If safe access is not provided at the time of construction maintainers will make one of three choices. They will install permanent access themselves anyway. Or they will install temporary scaffolding that is removed when the job is done. (The cost of hiring and installing scaffold is expensive and if done often enough will cost more than a permanent structure.) Or they will take an unnecessary risk to save the hassle and time of putting up secure access.
4 — Cranage and Lifting
Big or heavy equipment can only be moved with mechanical assistance. Removing or replacing a big item needs the use of a crane or forklift. Heavy equipment positioned away from forklift access must have access by crane. This can be an overhead hoist, gantry arm, winch, or mobile crane.
The deeper into the plant a piece of equipment is located the larger the mobile crane needed to lift it. Larger mobile cranes are required, not because the item is necessarily heavy, but because the further a crane jib is extended the less it can carry at end of the jib.
Mobile cranes are sized on the maximum safe weight they can lift from the nearest lift point to the crane with a fully retracted jib. So a 10-tonne crane can only lift 10-tonne right beside itself. To lift 10 tonne located 10 meters from the crane would require a 100-tonne crane. To lift 100-kg (225 lb.) 50 meters away would also need a 100-tonne crane. The cost difference between hiring a 10-tonne or hiring a 100- tonne crane is massive.
5 — Getting Access from Below
If plant and equipment have flanges, valves, assemblies, electrical or instrument items underneath them, then someone has to get under there to repair them.
Quality repairs underneath plant with reduced access or insufficient space to move easily is impossible. In addition the chance of injury to maintainers because they cannot move naturally or cannot avoid obstructions is increased. No one wants to lay in dirt, grime, water or chemical spills to fix equipment. If a tradesman has to work in such conditions it is certain an effective repair cannot be assured.
The best approach is not to put connections and equipment underneath items of plant. Instead use extended nozzles so valves and instruments can be fitted beside tanks and vessels. Where for process reasons or cost consideration connections and equipment are needed under an item of plant, provide sufficient space and clearance to give the tradesman quick, easy and safe access.
6 — Fingers, Hands, Legs, and Body Access
Don't use the minimum access requirements provided in USA Navy literature when building production plants. If plant reliability, low maintenance cost and industry best safety statistics are the goals then design for the man on the street and not a fit and healthy young naval recruit.
Repairs mean people have to be able to get their body to every location around the piece of equipment to be fixed. Maintainers and operators have to get fingers to bolts and nuts. Electricians have to fault-find equipment. Alignment adjustments require easy positioning of tools. If freedom of access to do these jobs is restricted, the jobs will be done poorly and the maintainer can do nothing to improve the situation.
7 – Take the Long Term Four Dimensional View
Once a 100-kilogram, 1-tonne or 10-tonne item is mounted in place it is there for the life of the plant. If neighbouring plant is mounted too close or support structures prevent access right up to the machine it will cause years of frustration and wasted money. This is because the only choice left to the maintainers is to pull the plant apart to make room to get to the repair.
Access is a four-dimensional concept. Height, depth, width and time are equally all-important factors for reliable maintenance and operation. Build in safe and plentiful access while the project is being designed. Leave space for people's fingers and bodies. It will produce the best results in the long term.
Mike Sondalini – Maintenance Engineer
---
We (Accendo Reliability) published this article with the kind permission of Feed Forward Publishing, a subsidiary of BIN95.com
Web: trade-school.education
E-mail: info@trade-school.education
If you found this interesting you may like the ebook Process Control Essentials.