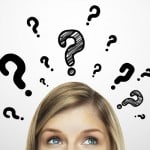 FMEA Q and A
What if a production worker uses a different cleaning method for an assembly operation than was outlined in the operation work instructions, and the result is customer complaints and field issues. How could this be addressed in a Process FMEA? This question is discussed and answered in this FMEA Q and A article.
"I think that probably the most important thing about our education was that it taught us to question even those things we thought we knew."
Thabo Mbeki
Reader's Question
My question is about things that should not be done in production and are happening. For example, in work instructions, we include the method for cleaning a component; but in actual production, they clean with another substance, or they clean in another way. This kind of problem, is giving us a lot of customer complaints or some failures that we did not think about. In other words, I do not have in P-FMEA some failures that appear because production is implementing the process in another way with other tools or substances.
What is your opinion about this?
Answer to Reader's Question
The problem you describe (production worker cleaning with wrong substances, or they cleaning with wrong methods) can be included in the Process FMEA. One of the operations would be cleaning, the function describes how the cleaning should be done, and the failure mode is the manner in which the cleaning step does not accomplish the function. Continuing the analysis will reveal the effect and cause of the failure, current controls and recommendations to improve the cleaning process.
Next Article
One of the most important steps in FMEA procedure is prioritizing risk for corrective actions. The next article discusses the subject of risk prioritization within an FMEA, including examples, and informs readers how to ensure that FMEA risk is properly prioritized for corrective actions.