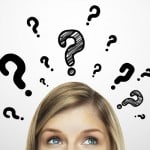 FMEA Q and A
Ponder this question: Let's say you are an OEM and assemble parts made by various suppliers. When performing your Process FMEA, do you consider special characteristics for components in your Process FMEA? This question is discussed and answered in this edition of FMEA Q and A.
"The key to wisdom is this – constant and frequent questioning, for by doubting we are led to question, by questioning we arrive at the truth."
Peter Abelard
Reader's Question
I do not introduce special characteristics for components in Process FMEA because we have to consider that the component's that we are buying have to be according with drawing specifications and we are not influencing it in our process.
Those special characteristics are treated in Design FMEA and Control Plan.
Could you tell me your opinion about this?
Answer to Reader's Question
This is an excellent question.
You are correct that you are not influencing the specifications of a purchased part during your assembly process. In many cases, Process FMEA teams assume that supplier components are in accordance with drawing specifications. However, there are exceptions to this assumption, which I will outline with an example.
Let's say company A manufactures fuel delivery subassemblies, and they purchase fuel line quick-connects from supplier B. Let's further say that company A is conducting a Process FMEA on their assembly process for the fuel subassemblies. Here's the general rule about incoming parts:
Process FMEAs typically assume the design requirements are correct and incoming parts and materials to an operation meet design intent. In addition, the PFMEA team may wish to consider an exception when historical data indicates incoming part quality issues: incoming parts or materials may have variation and do not necessarily meet engineering requirements.
With regard to the quick-connect incoming parts from supplier B, company A now has a choice. They can assume the parts they receive from supplier B meet specifications. However, they can make an exception to that assumption. If the quick-connect device is critical to their fuel subassembly and they have reason to believe that the device may not meet requirements, they can consider this exception: incoming parts or materials may have variation and do not necessarily meet engineering requirements. Historical data for quick-connects or fuel sub-assembly risk analysis may indicate this exception. If the fuel subassembly Process FMEA team wishes to make this exception and not assume the incoming quick-connect device meets specifications, they may need to add a step or two to their manufacturing process, or modify existing steps.
Let's trace this progression from the viewpoint of special characteristics.
One possible special product characteristic for supplier B's quick-connect is "inside diameter of the connecting device." Supplier B would make this a special product characteristic, and identify associated special process characteristic(s) that are needed to control the inside diameter during the quick-connect manufacturing process. As you point out, those special characteristics are treated in the supplier's DFMEA and Control Plan. The final quick-connect product should meet dimensional and performance specifications before shipping to company A for use in the fuel system assembly. If company A is concerned about this special product characteristic (inside diameter of connecting device), and if they choose to make an exception to the assumptions about this incoming part, they can consider changes to their assembly process to accommodate this exception. Changes might include measuring the inside diameter, or modifying the process controls to detect and accommodate inside diameter variation. They can also recommend action that improves the quality of supplier B's quick-connect device. In addition, they can request that the design team consider modifications to the fuel subassembly design to be more robust to anticipated variation in quick-connect inside diameter variation.
Next Article
Failure modes and their causes can be detected in service, like tire pressure monitors on your vehicle. Is that what is assessed in the Detection column of the FMEA? The next article discusses the subject of detection risk, including examples, and answers this question.