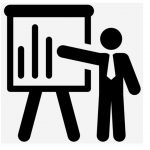 "Time is money" – Benjamin Franklin
One of the most common complaints about FMEAs is that they can take a long time to do. This article presents solutions to this challenge.
time [taim, noun]
The Merriam-Webster Dictionary defines "time" as "the measured or measurable period during which an action, process, or condition exists or continues."
Common complaint about FMEAs
FMEAs have many well-known benefits, when done properly. One of the challenges for FMEA teams is to conduct their assigned FMEAs within the time available during the product development process. FMEA is a team-based activity, and subject matter experts have many tasks competing for their limited time.
As stated in the lead-in to this article, a common complaint about FMEAs is that they can take a long time to do. Most companies realize the importance of FMEAs and are committed to implementing FMEAs. However, time considerations are not trivial.
It is essential for successful FMEA implementation to ensure the in-meeting time that involves the subject matter experts is utilized in the most efficient and effective manner, with no time wasted. Techniques to reduce in-meeting time, while improving quality of results, should be pursued.
What are some strategies to reduce FMEA in-meeting time?
Over the years, many excellent strategies have been used to keep FMEA in-meeting time as short as possible, without reducing the quality of results. In fact, many of these strategies, if properly applied, will improve the FMEA outcomes. The following is a partial list of such strategies.
1. Make sure the FMEA team fully understands the definitions and concepts of FMEAs
There is no substitute for learning and applying the fundamental concepts and definitions of FMEA. Even the most experienced FMEA practitioners should continue to improve their understanding of the basics. FMEA teams that that are led by someone who has a rock-solid grasp of fundamentals will avoid lengthy discussions on trivial topics and wrong procedures.
2. Improve FMEA facilitation skills
FMEA facilitation is a different subject than FMEA methodology. Poorly led FMEA teams will not achieve excellent results. To be successful, FMEA leaders need to develop expert facilitation skills. FMEA teams that are led by a skilled facilitator will keep meeting discussions on topic and drive through the FMEA process without wasting time.
3. Make good use of past FMEAs and field data
Every FMEA does not need to start from scratch. Past FMEAs, if done well, can be an important time saver, as long as each portion is reviewed for relevancy before using. Prioritized field data is a critical input to for most FMEAs, specifically for similar applications. FMEA team should ensure past field issues are not repeated.
4. Consider use of "Generic" FMEAs
Generic FMEAs contain up to 80% or more of anticipated and known failure modes, effects, causes and controls. This can save considerable time when a new or modified design or process is based on current design or process. Change point analysis identifies the nature of the changes and the FMEA team conducts the FMEA procedure on the changes to the generic FMEA.
5. Limit in-meeting discussion to areas of concern
It's a good practice to limit failure modes to those of concern to at least one member of a properly constituted FMEA team. If one person has a concern, the issue is taken up by the team. But if no team member has a concern, the issue is not entered into the FMEA. This avoids in-meeting time on low-risk issues.
6. Do a thorough job of pre-meeting preparation
Preparation tasks include defining the scope of the FMEA project, making the scope visible (FMEA Block Diagram, P-Diagram, etc.), establishing the correct cross-functional team, identifying relevant assumptions and gathering all needed information. If any of these preparation tasks are missing, valuable in-meeting time will be wasted.
7. Control in-meeting discussion
This is really a subset of the facilitation skills. One of the most common problems that team leaders have is keeping the discussion on topic and focused on risk, and limiting off-topic conversations. FMEA team leaders need to intervene when there are side discussions, or when the discussion is not beneficial to the objective.
8. Use sticky notes when brainstorming for new ideas
One way to harness the creative energy of the FMEA team is to use "sticky notes" at the beginning of the FMEA analysis in order to save valuable time spent in meetings. For each item's function, ask the FMEA team to write sticky notes for the primary concerns they have, not emphasizing if the concern is worded as a failure mode, effect or cause. The writing of the notes is done concurrently and placed on a wall, easily visible to the FMEA team and organized into similar groupings.
9. Use pre-population, in selected circumstances
Reference the Inside FMEA article titled " Discussing the Controversial Subject of FMEA Prepopulation." As covered in this article:
Care must be exercised when considering pre-populating any portion of the FMEA. There are potential benefits and potential downsides to pre-population, and the team should be fully aware of the benefits and downsides.
Selective use of pre-population can speed up the in-meeting time. The referenced article discusses which portions of the FMEA can be pre-populated, and how to avoid the shortcomings.
Summarizing, the best FMEA facilitators use strategies like the above to reduce in-meeting time. The long-term success or failure of FMEAs in a company can depend in part on the perceived value the FMEA compared to the investment of the in-meeting time of the participants.
FMEA Tip
Use periodic process checks with your FMEA team and ask them if they have ideas how to save in-meeting time, without compromising the quality of results.