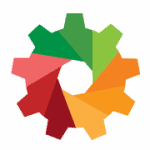 Organizations can face a wide range of failure problems, ranging from technical to process failures. These common failures include equipment breakdowns, product failure, quality issues, and environmental incidents. These failures typically require a more systematic approach. This involves failure tracking and corrective measures implementation — in comes the FRACAS methodology. 
The FRACAS process tracks and manages failures and problems in products or systems. Almost every industry uses this approach. The goal of FRACAS is to uncover the cause of errors and take corrective action to avoid similar occurrences in the future. The process of FRACAS involves failure documentation, conducting failure examination, corrective measures implementation, and continually seeking ways to enhance the process.
Role of CMMS in implementing FRACAS
By implementing FRACAS, organizations can reduce the likelihood of future failures, improve customer satisfaction, and increase profitability.  Manually implementing FRACAS is possible, but the ideal would be to use management software, such as CMMS (Computerized Maintenance Management System).
CMMS plays an important role in implementing a FRACAS. It can automate many of the processes involved in FRACAS, such as tracking and analyzing failure data, identifying trends and root causes, and generating reports. 
In addition to communicating and cooperating effectively with CMMS, maintenance and operations teams can quickly resolve failures.
Some of the key features of a CMMS that support the implementation of a FRACAS include: 
Failure Reporting
A CMMS should provide an easy-to-use interface for reporting failures and capturing relevant information. This can include the date and time of the failure, the location, and the equipment involved in the failure. CMMS also provides a centralized database for all failure reports. This makes it easier for maintenance teams to access and analyze the data. 
The CMMS should contain a library of failure codes. Failure codes are a key component of the failure reporting process when using a CMMS. Using these codes, failures are categorized for analysis and reporting, and they are assigned to specific failures
Trend Analysis 
With CMMS, organizations can collect and store large amounts of data about equipment failures, maintenance activities, and other relevant information. By analyzing this data, CMMSs will be able to identify trends and patterns, as well as provide meaningful reports and charts.
CMMS can help to:
Track the frequency of equipment failures over time and identify high-risk equipment that requires additional maintenance attention
Evaluate the effectiveness of corrective actions taken in response to failures, and determine whether further improvements are needed
Track the costs of maintenance activities — including labor, materials, and equipment, and make informed decisions about resource allocation.
Root cause analysis
CMMS should have tools for performing root cause analysis, such as failure tree analysis and Ishikawa diagrams, to help determine the underlying cause of failures. 
In root cause analysis, the CMMS helps to collect and store failure data in a centralized database. Thus, making it easier to analyze and compare failure information. CMMS also uses data analysis tools, such as histograms and scatter plots, to visually display the relationship between equipment failures and other factors, such as maintenance activities, operating conditions, and environmental factors.
Corrective action tracking 
CMMS should have the ability to track and manage corrective actions, such as maintenance tasks, repairs, and parts replacements, and ensure that they are completed quickly and effectively.
Using a CMMS, organizations can:
Document corrective actions in a centralized database, making it easier to track and manage the status of each corrective action
Set target completion dates for each corrective action and track progress against these targets
Monitor the effectiveness of corrective actions by tracking the number of repeat failures and evaluating the impact on equipment reliability.
Reporting and dashboards
The CMMS can provide a variety of reports and dashboards that can be used to track and monitor the performance of the FRACAS. This includes failure rate, mean time to repair, and maintenance cost. Also, the system can generate reports that provide real-time visibility into the status of corrective actions, allowing organizations to track progress and make informed decisions.
Work order management
CMMS should be able to manage and schedule work orders, including preventive maintenance tasks, to help prevent failures. Additionally, it assigns ownership and responsibility for each corrective action, so that the right person is held accountable.
Asset management 
CMMS should have an asset management module that can track and manage the maintenance history of equipment and machinery. This should include component replacements and repairs. 
Collaboration and communication
CMMS should facilitate communication and collaboration between maintenance and operations teams, allowing for effective resolution of failures and efficient resource allocation. Providing a centralized platform for storing, tracking, and sharing maintenance information, can help maintenance teams and other stakeholders to work more effectively together.
Conclusion 
FRACAS offers a systematic method for gathering, examining, and taking action on failure information. This helps enable organizations to enhance the reliability and efficiency of their equipment and machinery. Organizations can easily track and report failures with CMMS, and collect data on equipment performance and reliability. In addition, they can use this information to constantly improve maintenance management.
Overall, CMMS and FRACAS are both critical components of a comprehensive reliability program. The integration of these two systems can provide organizations with a comprehensive and effective solution for managing and maintaining their assets.