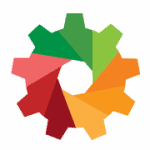 A failure reporting, analysis, and corrective action system (FRACAS) is an important part of a reliability program. It is used to solve reliability and maintenance issues throughout a plant's lifecycle. It uses a strict closed-end loop and iterative root causes analysis process. Properly executed, it can add considerable value to a business. However, there are some implementation traps to avoid and best practice tips that optimize results; here are six common issues to consider.
Differentiate isolated failures from systemic impacts
When using FRACAS to eradicate problems, it's important to understand whether the failure you seek to resolve stems from an isolated event with the component or sub-system, or is a result of wider systemic effects. If it's the latter, and you treat it as an isolated event. You will spend time and money on a component or piece of equipment without resolving the root cause, risking further failures and disruption in other parts of your plant. 
Such understanding requires broadening your thinking beyond the immediate operational failure to question the wider business processes, flows, and inputs to understand the contribution they might be making to the problem.
Consequential effects of corrective actions
A system is a set of connected components and equipment that operate together for a particular purpose. Make a fundamental change in how one piece of equipment works, and you can expect the change to have a flow-on effect throughout the rest of the system. Some will be subtle, others less so. Therefore, before implementing changes arising from your FRACAS implementation, have your FRACAS team analyze the impacts on all business processes. This way, you can understand its effect beyond simply stopping the failure from reoccurring. Don't forget the impacts on crucial business roles like inventory, finance, or material handling.
Overusing FRACAS 
FRACAS is not a panacea to all system faults. It is simply a tool. All root cause analysis processes are costly and time-consuming; therefore, they are best for:
Chronic failures whose regular occurrence impacts organizational efficiency
Failures with a widespread impact due to the number of affected components deployed within the business
Failures that impose significant financial, safety, regulatory, or quality impacts on a business.
Overusing the FRACAS process will slow reliability processes through onerous administration, create inefficiency and inflate costs while the backlog of problems awaiting analysis grows.
Being hijacked by cure rather than prevention
With FRACAS being a problem-solving methodology, it's understandable your team tends to focus solely on failures, yet there are times when turning your thinking upside down helps. If you have other similar equipment with decent reliability, why are they not failing? What differences in operating factors or business processes might influence component reliability? 
If the failures of a unique piece of equipment are random, what was the difference in business process during the times the component ran well and showed good uptime?  It is easier to prevent equipment failure by focusing on and simulating the conditions that produce good equipment uptime.
Using unreliable data
For a FRACAS to be effective, it requires reliable data. This implies that the data collection process has been rigorous and thorough, allowing traceability and follow-up during the analysis. Manual paper-based maintenance systems make implementing a FRACAS arduous while introducing the possibility of human error and data loss.
Modern cloud-based computerized maintenance management systems (CMMS) support electronic data collection and collation, providing a centralized database for query and analysis. Each entry is time and date stamped, identifying technicians or operators involved in interventions and actions. Using a CMMS speeds up the FRACAS cycle, eliminating manual analysis techniques and providing database mining, scenario modeling, and statistical analysis. All are crucial tools to reliably inform the FRACAS process, providing efficient and effective outcomes.
Not addressing all contributory factors
The danger with all root cause analysis methods lies in not considering all system inputs sufficiently. The component you are analyzing does not exist in isolation, and there are usually multiple contributing factors to a failure. Ensure original equipment manufacturers, suppliers, and even designers are involved in the analysis team. Providing a broad cross-section of expertise offsets the possibility of confirmation bias in technicians and engineers who may be too close to an operational issue or business process, holding half-formed thoughts on the cause. 
Conclusion
Common denominators linking these tips are the need for distance, perspective, and an understanding of the interrelatedness of systems. Those involved in using the FRACAS system must move beyond purely operational thinking, cultivating tactical and strategic awareness that encompasses the business as an interconnected system. 
Maintaining objectivity maintains an open mind for solutions while measuring the impact of each beyond simply solving the original problem. You can improve your chances of achieving optimal reliability if you approach your next FRACAS from a broad-based and three-dimensional perspective.