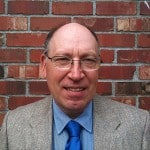 Guest Post by James Kline (first posted on CERM ® RISK INSIGHTS – reposted here with permission)
Paul Gladieux has over 45 years of experience working in the quality profession. In 1991, he founded Global Quality Management Advisors (GQM Advisors). The group provides quality-related services focused on management system design, development, compliance, and certification in a wide range of sectors.  His clients in the energy sector include companies such as: NuScale Power LLC, BWX Technologies, Westinghouse Nuclear AP1000 Program, Terra Power LLC, Worley Energy | Chemicals, U.S. Department of Energy, Westinghouse Nuclear, Vigor Industrials LLC, and Alyeska Pipeline Service Company.
Question: The quality profession has experienced a few ups and downs in the last ten years, looking ahead where do you see the quality profession in the next five years?
Quality experts have published numerous volumes of books, articles, and training videos that support known ups and downs of the profession essentially from its beginning in the late 1800s 'The Industrial Revolution.' Academic offerings evolved along the way as quality continued to grow its place in business, industry, and government entities. Degree-related offers have gone from coursework in statistics and materials science to current Masters in Quality Management and PhDs in Quality.
I believe it's fair to say 'The Management of Quality' as a critical management tool and professional discipline came into its own in the late 1990s. This most unique profession is still under debate in many business areas and slow to adoption as well. Why wouldn't it? It strikes at the heart of 'doing things right'! The human reaction to error is typically fear. Dr. W. Edwards Deming is noted for stating "drive out fear" as his 8th of 14 points for management transformation. Thus, part of the basis for its ups and downs.
To properly discuss quality in the context of someone performing work in a professional capacity, its roles and responsibilities must be understood and agreed upon in the organization. For those with business experience interfacing with a 'quality professional,' the first-hand experience may be good or undesirable. A real-world fact is most people do not like having their work reviewed for acceptance or rejection. There is the inherent element of fear. Common sense should tell us education and solid understandings of quality practices need to be in place. In order to provide a strong answer regarding where the profession will be in the next five years, there needs to a few reference points.
First, I'm using the simple accepted definition of Quality as 'Conformance to Requirements.' The concept and use of this definition is explained by Mr. Philip B. Crosby in his ground breaking book in 1979, 'Quality is Free, The Art of Making Quality Certain,"pg. 17. 1
Second, in business for a 'Quality Professional' to determine if a 'requirement conforms' with stated criteria, the person (Quality Professional) must know and understand all accept / reject criteria for the product or service. Herein lies the key to effective determination of conformance and the correct (acceptable) outcome every time. Communication in all forms must be seamless and correct. Mr. Crosby states on page 17, "All through this book, whenever you see the word 'quality,' read 'conformance to requirements.' "
Third, unlike roles and responsibilities in some professions, Quality Professionals are challenged to study, know, apply, and stay current with the requirements in their chosen business sector(s), segment(s), and application(s). The need for this 'subject-specific' body of knowledge, and the degree of difficulty to gain a proper level of mastery, becomes evident while reading content on the American Society for Quality (ASQ) website https://asq.org/.
The society was formed in 1946. The vast range of books and articles since the mid-1950s re-enforces this understanding. I periodically review posted jobs on the ASQ Career Center and job search boards such as Indeed, LinkedIn, and ZipRecruiter to keep up with the ever-changing scope of needs by employers. This type of review provides the patterns and a simple metric for the overall resource needs. The number of new title descriptions continues to reveal the scope increase for application of quality management tools.
In senior level positions, Quality Professionals must work as generalists in Quality Management Systems (QMS) which provide the business framework, process descriptions, and executive level reporting on quality performance. Senior level positions are also expected to have high levels of mastery for specific disciplines in Quality Assurance (QA) processes and Quality Control (QC) techniques within their practicing sector(s), segment(s), application(s). This depends on where the person reports within the organization.
Fourth, proficiency in the profession mandates a working knowledge of the language which over the past one hundred years has resulted in a vocabulary of over 500 quality-related terms listed by the ASQ. Remember, Quality Professionals are expected to be right – all the time. The profession is listed in the top 20 high stress careers. Of course, persons in the job role are human.
Herein lies a flaw due to mis-perceptions caused by inconsistent self-developed views by employees in lieu of formal training for consistency on what the profession's roles and responsibilities actually are. The required skill sets for qualification continue to grow as innovations in software, artificial intelligence, battery technology, EV transportation, robotics in medical care, propulsion for space travel, big pharma new products, and nuclear / solar energy technology reach R&D goals and actual product and system deployments.
Ups and downs in the quality profession are caused by a number of global and domestic factors. They range from job displacement by economic downturns and advancements in automation; to new products and services requiring new professionals for delineation of advanced process controls, quality-related software, and testing methodologies.
The profession is one of many that demands a continual learning effort to ensure proficiency. Some Quality Professionals are gifted to the extent they can move across business sectors using their generalist body of knowledge (75% of BOK) of the culture's management systems approach, while rapidly learning 'sector/segment-specific' requirements (the other 25% BOK for each discipline). They fit this basic scheme of quality knowledge and know how to leverage each time. The future is essentially endless for this caliber of professional. Some of my professional peers have successfully worked in over ten sectors leveraging from this inherent ability. Certified Public Accountants often demonstrate this ability.
'The Year of COVID-19 (2020),' clearly benchmarks sweeping changes impacting billions of people world-wide. It caused perhaps just about every type change humans can image and experience. It clearly touched everyone's work and personal lives. As we consider and try to describe where the profession will be in five years, let's look at its 140 plus years evolution.
This Timeline of job roles reveals its continued elevation in the hierarchy of management structures. This obvious increase in scope is the result of learning the required levels of authority to gain product and service improvements while enhancing communications across the organization. It's one of those professions in industry that 'backed its way into the higher levels of management.' Unfortunately, it's still a key management discipline that is not formally represented in the boardroom – how many companies have a qualified professional working in the capacity of 'Chief Quality Officer?' I see new 'C' suit titles created often.
Quality Profession Evolution
Quality Self-Inspection 1880 ~ Craftsman – Pride of Workmanship
Quality Control 1920 ~ Inspection – In-Process & Final Inspection
Quality Engineering 1950 ~ Planning – Audit, Observations, Surveillance, Supply Chain Oversight
Quality Assurance 1970 ~ System / Process – Error Prevention, Procedures, Verification
Quality Professional 1980 ~ Everyone must be a 'Quality Professional' – QM Tools & Self-account
Quality Management 1990 ~ Strategies, QM Plan, Operations-wide, Policies, QMS Oversight
Quality Leadership 2000 ~ Do companies have a 'Quality Leader'?
Chief Quality Officer 2020 ~ Do companies have a 'CQO' in the Boardroom?
Quality Advisor 2020 ~ Must be 'Management System Experts / Thinkers' Strategist, Guidance, Oversight, Training, Coaching, Compliance, Conformance-Focused
Self-Accountabilities 2020 ~ 2026 Every employee will see themselves as a Quality Professional with access to Quality Advisors whether internal or external to the company
From all my years in the profession, I can't think of a time when the needs of the business weren't more reliant on each person being 'self-accountable for quality' (ensuring tasks conformed to requirements). Remote work has become integral to the new norm as it is said and many persons will not return to their employer work locations except for periodic meetings. Worker performance measurement methods have changed and will continue to be operational considerations in the future. Employers must trust their employees more than ever to practice the following accountabilities.
Quality Self-Accountabilities
know the contract (P.O.) requirements – desires of the customer
know the management system areas applicable to your work
Embrace the process / procedure / instructions verbatim
When in doubt – ask
Work hard on complete / effective communications
Focus on documenting the work clearly, in simple form, correct every time
Communicate in the dynamic work world – connect with all as applicable
No assumptions – verify your own work – multiple times
Use peer reviews to your advantage – ask for reviews of your work and offer
Capture non-conforming conditions – notify process / procedure owners for corrective action(s)
NOTE: this supports management system improvements
Keep impeccable active documents and records – date / time as applicable
Perform self-assessments on the work processes and methods for documenting results
Help your fellow co-workers
Ask your fellow co-workers
Keep daily summary of your work – supports weekly / monthly reporting
The future of quality profession roles / responsibilities in five years seems to be one of increased value in advisory roles and somewhat less reliant on persons performing QA/QC tasks. Assuming the COVID-19 driven new normal prevails, self-accountabilities for quality will endure and increase. As persons in the 'new workplace' understand the new business need of self-accountabilities and how it impacts their position and growth, effective methods of accountability will become part of the daily work methods. Many consulting firms are already offering remote assessments and audits for clients. Online training is becoming the norm.
Generationally, it places the need for self-accountabilities smack dab in the middle of the millennial's lap. The boomer generation, in my humble opinion, is no longer the primary body of influencers in the global market sectors. If millennials recognize the need and fully own and implement self-accountabilities for quality, they will own the future success stories for delivering very high levels of product and service quality.
The future of the quality profession can belong to the more than 75 million of them, if they fully embrace and put into place applicable quality management tools. They are the Artificial Intelligence generation and masters of the Internet of Things. The Quality of their work and personal lives can greatly improve in the next five years, if they do their homework on quality principles and practices and effectively apply them to their fullest potential.
Millennials now have the greatest influence on 'how' things get done. From driving autonomous vehicles to managing their homes appliances and systems from their cell phones, they are truly shaping what the needs will be and what the quality profession looks like in five years. In many respects, they are the remote-control generation. It appears the sweeping changes during The Year of COVID-19 provides their platform to re-invent the profession by demonstrating high quality can be achieved by remote methods.