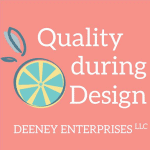 Get Unstuck: Expand and Contract Our Problem
We can get stuck when trying to discover a solution to a problem.
We talk about a Nine Windows tool and TRIZ – more thought-provoking methods that we can use to get unstuck and move on to the next step.
Nine Windows
Use the Nine Windows tool to expand and contract the problem to explore other ways to solve it. Start at the center with "1. Problem Statement". Then, move to the future-state of the system with "2. Future Goal". Work with your team to fill-in the rest of the windows.
TRIZ = Theory of Inventive Thinking
General principles:
Someone's done it before, even if it's in a different industry.
New ideas are usually based on some technology that was developed in a different industry in a new way. Innovative solutions overcame a trade-off between two things that contradicted each other (e.g., faster melt time vs. lower temperature of device).
Citations:
Center for the Transformation of Work
This group has a searchable directory of marketplaces that are built to cross-pollinateindustries with innovative ideas.
https://directory.transformationofwork.org/about
Check it out! Maybe you'll solve the next problem (and get paid to do it!).
Systematic Inventive Thinking
A previous QDD episode that talks about Systematic Inventive Thinking:
Need to innovate? Stop brainstorming and try a systematic approach.
Further Explore: a case study of TRIZ
Stamatopoulos, Konstantinos, et. al. "Making the Case for Quality: Innovating Social Media Marketing Strategy via TRIZ Approach." ASQ.org. November 2017.
https://asq.org/quality-resources/articles/case-studies/innovating-social-media-marketing-strategy-via-triz?id=7e855b6a7c984834b0d15018b3701186
It's open access, meaning that you can sign in for a free ASQ account to download the article.
Episode Transcript
We can get stuck when trying to discover a solution to a problem. Sometimes it helps to expand our thinking into other avenues. We can reframe our problem within its contradictions. What is it not? We can expand our problem into how it fits into the bigger macro system. And we can think about how it fits into the smaller micro system. We can also expand our problem timewise into the past and future. Why all these alternate ways of thinking? To get us unstuck from a rut that we may find ourselves in. Let's talk more about this after this brief introduction,
Hello, and welcome to Quality during Design, the place to use quality thinking to create products others love for less. My name is Dianna. I'm a senior-level quality professional and engineer with over 20 years of experience in manufacturing and design. Listen in and then join the conversation at qualityduringdesign.com.
Solving new problems can be fun and invigorating and a little bit exciting. I mean, having problems is a large part of what we try to engineer out or try to resolve within whatever it is we're designing. When those problems seem to linger, and we can't seem to get a resolution to them, they can be unfun real fast.
I was part of a team working on a project and we had a plating issue. The surface quality of the plating was deteriorating, and we weren't sure why. It was a really interesting case. An interesting problem. And the engineers dug right in. We even did a fishbone diagram to brainstorm and categorize all the places where we might be having problems where this problem might arise. And then we started investigating. The engineers did tests and followed up with suppliers, and did a lot of investigation.
We would re-meet occasionally and discuss what was discovered and what next steps could be. Everything was going fine – until it didn't and we got stuck into a rut. We could not solve this problem or figure out what was wrong or what was causing it. So we decided to try a tool called an is/is-not matrix.
Now I know we review a lot of different matrices and you may think that I'm a matrix queen, but it's really not true. I've said it before. A lot of these quality tools and methods and techniques help us to assemble the information we already know so we can identify any gaps or prioritize efforts so that we can move forward. And one of those tools, when you've got a problem that just doesn't go away and that you can't solve is an is/is-not matrix. It's a really simple matrix on the outset by just looking at it and how it's built. Its complexity is when you really try to fill it in, in earnest. And that's where the power of it really comes into play.
An is/is-not matrix is set up like this: The problem statement is in the top left of the matrix. Underneath the problem statement in that first column are five questions: what, where, when, who, and how. Across the top in the three adjacent columns is: IS then IS NOT. And then finally OBSERVATIONS OR DISTINCTIONS. As far as the questions that we're asking with WHAT, we want to know what happens and what's affected. WHERE is its location? Where is the problem physically on a part, or where is it happening? WHEN is: how long has this been going on? When did it start? Was there an event that happened that started the chain of problems? And when did it happen in relation to other events? With WHO, we wanna think about who is it happening to by or near whom is it happening? This is something that we never want to assign blame, but sometimes it's important to understand who is involved when the problem is happening. And HOW is how many or how much, or how serious is it?
Now since I typically use an is/is-not matrix to help us reframe a problem to better understand it if we're stuck, we're going to have data and information that we can fill in in the IS and IS NOT column. The IS is describing what happens, what occurs. And the IS NOT describes what doesn't occur, although it could. We're going to have blanks in our matrix, but we're going to fill it in as best as we can with as much information as possible That's relevant. That problem statement is in the top left of our matrix. So we're going to refer to it when we're filling in the IS and IS NOT columns.
Finally, the last column is the OBSERVATIONS OR DISTINCTIONS. This is where we look at everything we filled in and we write down what is odd? What doesn't make sense? This is what happens – this is what doesn't happen, although it could – and what's special about that? For our plating problem, we noticed something's weird and missing, and it did give us some next steps to look into, to help solve the problem. And that's the whole purpose of this matrix: just to regroup, reframe, and get next steps out of it.
How long does it take to fill out an is/is-not matrix? Not long. You can do it with your team. If you are a sole problem investigator, you can try to fill it in by yourself. But perspectives from other engineers and from your cross functional team might help you figure out what to do next.
Again, it's a very simple matrix. The power of it is in us just stopping the manic problem solving, assessing where we are by filling in everything that we know about the problem (what it is and what it isn't), and then taking a moment with it all mapped out in front of us to evaluate what we know and what we don't know and what looks odd.
My advice is just because it's simple doesn't mean it won't work. And if we're stuck on a problem and spinning our tires, this is a simple technique that may help us get unstuck. I'll include a graphic of an is/is-not matrix on the podcast blog.
To conclude: an is/is-not matrix is just one tool that we can use to help us discover the solution to a problem. It helps us reframe our problem within its contradictions: what is it not, and what are some of the contradictions and observations we can make with what we already know? The point is to move on to the next step.
At the top of the episode, I mentioned expanding our problem time wise and within the macro and micro system next week, I'll be talking about a different matrix that we could use to help us do this if we think it'll help us get unstuck with our problem.
So, what's, today's insight to action? If you've got a problem and you're stuck, try a simple matrix. It'll put everything that you and your team know on one page in view, and you may be able to reframe what you know, so that you can move forward with next steps.
If you like the content in this episode, visit QualityDuringDesign.com, where you can subscribe to the weekly newsletter to keep in touch. This has been a production of enterprises. Thanks for listening.