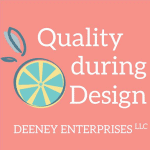 Choose Reliability Goals for Modules
We have a reliability target for our system. But we're not meeting it.
To avoid this scenario, what is something we can do in early development?
When we're figuring out our concept, we can better learn about our options. We can work with Reliability Engineers to understand what we know, the risk in what we don't know, and to prioritize reliability of the modules to be able to meet the reliability of our whole system.
We talk about using reliability allocation to help us choose reliability goals for modules of our product design. And we talk about its limitations.
We looked at a product design from a systems point-of-view, where the system is made of modules.
Things Design Engineers can do to help with Reliability Allocation methods:
Share the general architecture of the system.
Find good reliability data.

Find parts to test. This is a great option, but sometimes not realistic at the time we want to make design choices.
Find data on related/similar systems or modules. Ask vendors and research baseline design information.

Prioritize for test

Evaluate the Systems Architecture Diagram – what is new, different, or has been a problem in the past? Highlight them because those are things we want to be curious about.
Use our System FMEA (and/or hazards analysis) as a starting point.

Is a module leading to many failure events? (Occurrence rating, or number of times it comes up)
Does a module failure lead to a whole system failure? (our Severity rating)
Depending on the data and information available, Reliability Engineers may be able to use software tools to look more closely at reliability targets among the system's modules:
create scenarios of varying reliability targets for modules (reliability block diagrams that use reliability functions)
compare the modules based on the probability of a module to cause a system failure (using a ratio of reliability functions)
meet a system reliability while minimizing cost (aligning module reliability targets and considering costs of improving the reliability of modules)
compare options using the cost of increasing the reliability of modules (using a weighted, subjective factor)
From System Analysis Reference Book by ReliaSoft Corporation. Retrieved December 2, 2022, from ReliaWiki.org. Available under a a Creative Commons Attribution-NonCommercial-ShareAlike 4.0 International License.
There are limitations with reliability predictions.
Calculating reliabilities without test is tempting (relying on physics of failure or mean failure times), but we sacrifice accuracy and can't report on a reliability with confidence.
Like other things in product development, we start with knowing very little, analyze the information we have to make decisions, and then iterate on those analyses as we learn more about the product. Reliability allocation is like that, too.
Even with information and if we find relevant data, uncertainty is just part of reliability predictions. That doesn't mean that it's not worth doing. The team just needs to understand the uncertainty and make decisions with it appropriately.
What's today's insight to action?
We can work with Reliability Engineers in early concept phases with reliability allocation to help us:
assess where we should be designing for reliability improvements
see where we have knowledge gaps and where risks may lie
understand how changing probabilities of failure of subsystems or modules can affect our overall system reliability goals
plan for reliability tests later in development
Ultimately, Reliability Engineers can help us better understand where we need to focus for great designs.
---
We're testing the reliability of our system and it's not meeting our goals. We may need to revisit how we set up our reliability goals of our modules, the things that we combine together to make up our system. Let's talk more about reliability allocation after this brief introduction. Hello and welcome to Quality During Design, the place to use quality thinking to create products, others love for less. Each week we talk about ways to use quality during design, engineering, and product development. My name is Dianna Deeney. I'm a senior level quality professional and engineer with over 20 years of experience in manufacturing and design. Listen in and then join us. Visit quality during design.com.
Do you know what 12 things you should have before a design concept makes it to the engineering drawing board where you're setting specifications. I've got a free checklist for you and you can do some assessments of your own. Where do you stack up with the checklist? You can log into a learning portal to access the checklist and an introduction to more information about how to get those 12 things. To get this free information, just sign up@qualityduringdesign.com. On the homepage, there's a link in the middle of the page. Just click it and say, I want it.
I have heard this kind of a story from multiple reliability engineers about different projects being done in different companies. A reliability target was set for a system to be, let's say 90%, so we have a system reliability target of 90%. The team decided to design and test their modules to the same level of reliability, a 90% reliability goal. When the whole system got put together, it didn't meet that goal. It was much less than the 90% goal. What happened? Well, reliability is a probability and probabilities don't add up that way. If we have a system reliability of 90%, then at least some of our modules need to be designed to a higher level reliability. Not all of them need to be higher than 90%, but at least one, maybe two of them. It depends. What we really wanna look for is to find a combination of liabilities of our modules that fit within what's capable in terms of our costs, our timeline, and honestly our technical capability.
Sometimes there's not a whole lot that we can do to improve the reliability of something. Knowing all of this helps us to reach our system reliability goal, we can look at the performance of the module itself, but then also look at how things are assembled as part of the system. Do we need any redundancies to meet our target reliability? Analyzing information and making proposals about certain module requirements in order to meet a system goal is called reliability allocation, so where do we focus our efforts? Which modules do we choose to have a greater reliability and that requires us to know a bit about the reliability of the modules themselves and our reliability. Engineering friends can help us through this. The first thing that comes to mind when trying to understand the reliability of something is through its testing. We design a test specifically for our use case and we develop reliability models from it.
We may not be able to test everything for, for one. We're likely working at the concept phase of development because we're setting our reliability requirements and we don't have units to test. There are other options we have with our reliability engineers. Just by applying our engineering knowledge and looking at our system as a set of different modules, we can start to understand where we have gaps, where we may need to run a few tests or talk with a supplier about any kind of reliability data they may have generated or how they test their product. We can start researching other similar products we have and see if we have reliability data of those products and understand the differences that we're looking to make with our design and how that affects the relevance of our data to our new use case. We can choose to focus on certain modules to understand the reliability better, what is new, what is different, or what has been a problem in the past.
Another way to help us choose where to focus is based on risk from our failure mode effects analysis. This is a subjective measure, especially in early concept development, but we can consider it as a starting point. If the failure of one module leads to many failure events, then that's an indication that we want to take a closer look at that module's reliability. If the failure of one module leads to a system failure, then we'll want to look at that. Also, all of this sort of research, learning more about our product, how it's set up in its architecture with modules, finding data and looking at risk information that we may need to help us assess reliability of the system. Like many other aspects of design in the early phases of development, we're not going to have a lot of data, but we start with what we know and then iterate on it throughout the development process.
Updating things as we learn more about our product and being intentional about what it is we want to test and learn. Any early reliability work isn't going to be highly accurate. We may not be able to develop it with a high level of confidence. We can use it as a basis for comparing options and highlighting the features of a design that should have a critical level of reliability. Once we do have reliability data, there are some software solutions that reliability engineers can use to help them calculate things like the probability of a module to cause a system failure. They can create a reliability block diagram which assembles the components by its logic order and can assess how different reliability could affect the entire system. Reliability, reliability engineers can also look at the costs associated with increasing the reliability of modules, and a last note is at the lower the level of the individual parts compared to the whole system, the greater the uncertainty we have in being able to predict the reliability of it.
When we are doing reliability allocation, we wanna look at the modules or subsystems. Individual components are generally reliable based on their limited function and also today's manufacturing and design standards. When we add that component with others to make a system, our system reliability isn't as high, and that's because in our greater system there's a lot of interactions and actions and different components having an effect on the whole system performance. If you're interested in learning more about how to do reliability allocation in more detail and how it fits into the broader design development process, I recommend an article series authored by Chris Jackson with the titles. Three Ways to Do Reliability Allocation. It's a five part article series and I'll include links to it on the podcast blog. What's today's insight to action? At the start of this episode, we talked about trying to meet a system reliability goal and what that means for our different modules that are going to be making up our system with what reliability targets do we need to design those modules for.
We can use the help of reliability engineers through reliability allocation to help us better understand this. They can help us assess where we should be designing for reliability improvements. We can work with them to understand where we have knowledge gaps and where risks may be through them. We can also understand how changing probabilities of failure of subsystems or modules can affect our overall system reliability goals. With all of this, we'll be able to direct our attention to where it needs to be and we'll be able to plan for a future testing further in the development process. Ultimately, reliability engineers can help us better understand where we need to focus for great designs.
If you like this topic or the content in this episode, there's much more on our website including information about how to join our signature coaching program. The quality during design journey consistency is important, so subscribe to the weekly newsletter. This has been a production of Deeney Enterprises. Thanks for listening.