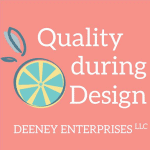 Lessons Learned from Coffee Pod Stories
What types of things might happen when we don't fully understand, explore, or address:
the breadth of the whole concept space,
a product's many users, and
the voice of the customer?
We explore a public consumer complaint and upset over coffee pods. And we imagine what may have happened (or didn't happen) during design development that could have helped avoid the issues from the start.
What are some of the lessons learned from coffee pod stories?
We explore this ongoing, public story to gain some insight that we can apply to our own designs.
---
What are some lessons learned from coffee pod stories?
Trace the voice of the customer to the engineering requirements while ensuring the intent is correct. Translate not just physical features but the user's process, too.
Clearly define the scope of the product's use space, including the product's end.
Include all the users, manufacturing and disposal, too.
All of these could be considered under the umbrella of understanding the users and the concept space of the product. Quality tools and frameworks provide great ways to discuss and define these things with customers and the team, before we even start product design. We can get early design inputs that affect the product design decisions we make.
A story timeline
Consumer awareness
Consumers give their reaction and change their decision after learning more about the product.
The class action lawsuit
Consumers react to the situation and the judge's comments about the case.
A company response
One company's response involved a lot of testing and development to react. Visit the cited website to see the breadth of their response.
A curious statement made on that page:
"We've spent years completing intensive testing, development, and supply chain transition to produce a product that is not only recyclable, but can actually be recycled."
"Recyclable K-Cup Pods & Recycling Information." Keurig. www.keurig.com/recyclable, Accessed 28 Feb 2023.
---
Similar episodes
Remaking Risk-Based Decisions: Allowing Ourselves to Change our Minds.
Challenges Getting Team Input in Concept Development
Let's examine a public story about a popular consumer product and see if we can define any lessons learned for product design engineering. Let's take a look at disposable coffee pods after the brief introduction.
Hello and welcome to Quality During Design, the place to use quality thinking to create products, others love for less. Each week we talk about ways to use quality during design, engineering, and product development. My name is Dianna Deeney. I'm a senior level quality professional and engineer with over 20 years of experience in manufacturing and design. Listen in and then join us. Visit quality during design.com.
Do you know what 12 things you should have before a design concept makes it to the engineering drawing board where you're setting specifications. I've got a free checklist for you and you can do some assessments of your own. Where do you stack up with the checklist? You can log into a learning portal to access the checklist and an introduction to more information about how to get those 12 things. To get this free information, just sign up@qualityduringdesign.com. On the homepage, there's a link in the middle of the page. Just click it and say, I want it.
We have a customer and consumer relationship debacle that had happened a few years ago and I'm kind of late coming into it. I guess I kind of knew it was happening, but I had in the beginning of the year gotten a message about you just have a few more days to be part of this class action lawsuit against a particular coffee and coffee pod manufacturer. All you need to do is provide a receipt of purchase and you can be part of the class action and get some money in your pocket. Annette reminded me of an event that I started re researching again because I thought this could be an interesting topic to talk about on the Quality During Design podcast.
Here's a brief history of what had happened. The product is a near instant brew cup of coffee. You take a little pod, a single serve pod, you insert it into a machine and you press a button and you get a single cup of coffee. People like them because sometimes you just want a single cup of hot coffee to go. Other people really like the variety that it provides, and it's not just limited to coffee, but you could also do things like hot cocoa tea and maybe some other instant hot drinks. I know these machines are really popular, and I had had one for a time too. They eventually developed some cups where you could fill your own grounds or put your own thing into a reusable cup that you could use in a machine. But for the most part, part, this product was a subscription service. You bought a relatively inexpensive machine, or if you were really high-end, they had high-end versions of these machines too. But you buy the machine, you invest in it, and then you continually purchase these little pods of different beverages that you can brew at your convenience.
Then consumers notice that, hey, there's a lot of trash here and I'm just throwing it into the trash and into my landfill. So there was a change, an update made, and then all the boxes of uh, at least this particular manufacturer said, 100% recyclable, you don't need to stop purchasing our cups. Go ahead and purchase them because you can recycle them. Well, in actuality, consumers still really couldn't recycle these pods. Yes, the materials that made up the pod were each individually recycled in their virgin form, but once they were used or even once somebody tried to disassemble it for recycling, even if you put it into the recycling waste stream, it would get diverted at the recycling center to trash to the landfills. So what was really happening is people were thinking that, Hey, this is okay for me. I'm environmentally conscious, but I'm okay using these and buying these because they can be recycled when in actuality they couldn't be recycled. Not literally.
This was happening in the United States and in other countries around the world. In the United States specifically, there was a class action lawsuit filed against one of these manufacturers because people were angry. They were told these are recyclable. But then they found out that no, they're not recyclable, and that was one of the deciding factors for them to decide to buy the machine and continue purchasing the subscriptions for these little coffee pods. For the class action lawsuit, here is what the judge said, (and I'm quoting this judge here): Judge Gilliam said, "Common sense would not so clearly lead a person to believe that a package labeled as recyclable is not recyclable anywhere." That was part of the judge's opinion for his ruling for this class action lawsuit.
It was a $10 million class action lawsuit. If you were a consumer of these products, you could file to be part of the class action and get some money returned for the company itself. It's not like they don't get any refunds from this. It is $10 million out the door and any of that money that's not claimed by the consumers goes to yet another fund. So the company has lost that 10 million. Now, it's not just that the company is out of money and has eroded trust, they have also spent a lot more time and effort reacting to this class action lawsuit and to the public's opinion. They did an extensive study with the recycling centers to work with them to be able to recycle their pods. They changed the way their pods were made and in their words, "they've spent years completing intensive testing development and supply chain transition to be able to address this problem". But there's still a caveat in their press release on their website. They say that they, "…produce a product that is not only recyclable, but can actually be recycled." Take that for what it is!
Regarding this story and the developments of it and some of the people's reactions about it. I'll include a link to a couple of YouTube videos that you can watch to learn more about what this is all about. I'll also link to a website of one of these manufacturers that describes everything that they're trying to do to rebuild that trust and connection with their consumers.
Now, I am not at all involved in any of these companies. I am just a consumer and an engineer that has worked in manufacturing before. But I think this is a very interesting case to look at in the view of a lessons learned activity for product design engineering. Some assume that there was just mal intent from the beginning, uh, that the company wanted to dupe the consumers so they would continue to buy their product. Were there things that happened during the design process that may have led to some of these issues? And if so, let's explore those and understand what those are so we can avoid them in our own work. What are some of the things that could have happened during product development that might have led to this situation? And this is assuming that maybe mistakes were made and that the company isn't just full of big bads wanting to steal consumers money.
One of the first things I think that could have happened was a bad translation of what the customer needs or requirements, the voice of the customer. That translation to technical engineering requirements may have been a little bit off or not complete. I could imagine during customer sessions or interviews or trials with this product that one of the things that a customer would've said is, are these things recyclable? So that would've been the voice of the customer. Are these things recyclable? And I could see a technical requirement for engineering coming out of that saying, the paws need to be made of materials that are recyclable. And if you trace from needs to requirements, the team might have thought, Hey, that need is met. When in actuality, that really wasn't the full intent of what the customer really meant. So that's one thing that could have happened is just an incomplete translation of the voice of the customer to the engineering technical requirements.
The other thing that could have happened was a disconnect between what the user had in hand and what the user wanted in the end. This isn't just about a physical feature, this is about the use process of the product. What were the steps that needed to happen to go from the consumer's hand with a used coffee pod to a product that has been cleaned and sorted for recycling? That process didn't seem to be considered. I think somewhere in between the initial, Hey, these aren't recyclable, and the class action lawsuit that somebody actually developed a product to be able to recycle the K cups, you'd purchased this other invention that I don't think was sold by other companies, but you would put your used coffee pot in it and like spin it around and it would cut the top off so you could dispose of the little bit of plastic at the top that had the metal adhered to it, and then you can wash the cup and wash the lid separately and then put them in the recycle bin. But that was somebody else's invention. They saw a need and decided to create something to try to help with this problem. And this seems to be the disconnect that the coffee pod manufacturers didn't consider.
The other thing that I think could have happened was that when the designers were looking at the use space, they didn't include the disposal part of it, and the users didn't include the recycling plants. Because if we think about it, the consumer is our main user. We want them to have a fresh, hot cup of coffee. You wanna make the consumer feel special about sipping on that hot brewed beverage, which a lot of us did. The other customers of at least the disposable part of it are not only the factories that are putting the ingredients into the cup and then sealing it over, but you're also distributing it. And finally, the disposal. You're asking the recycling centers to be able to process this for recycling. So at all of those points along the line, those are all customers of the product that we're designing. When these coffee pods were developed, maybe the only customers that were considered was the person drinking the beverage.
Those are three things that I think could have happened. Maybe one of them did, or maybe a couple, or gosh, maybe all three of them happened to be able to lead to this debacle.
We started this episode not to just pick on anybody, but to look at it as a lessons learned from someone else. Another example, a different industry. So what are some of those lessons learned? Here's what I think they are.
We need to be able to trace the voice of the customer to engineering requirements and ensure that the intent is right, that whatever the customer is actually telling us, whatever they're imagining is going to be able to happen is going to be able to happen in the end.
Another lesson learned is that we need to include disposal as part of the use process of our product at the end of life of our product. Are we expecting things to be able to be disassembled and reused in other things? Is it going to the landfill? Are there hazardous materials in it that we should dispose of separately outside of the landfill? And how are our consumers going to be able to do that? These are things that we need to consider when we're looking at the end of life of our product.
And the third lesson learned is to include all the users, including the disposal people. During design is when a lot of decisions are made about how things are going to be manufactured and how things will be able to be disassembled for disposal. All of the people along the way that make a product happen and then make it disappear at the end are all customers of our product designs.
Even though these are three lessons learned, they sort of all fall under the umbrella of the use space, the user concept space, where we could have done a lot of development upfront about the user's space. And we can do that with our team using quality tools! And the quality tools that we use provide us some frameworks for us to be able to have discussions with customers and our cross-functional team to investigate the requirements and compare them against the user needs and to map out the user process with clearly defined endpoints of what we're designing against. So quality tools can help a team a lot with this upfront concept development.
I hope this episode gave you a different perspective that you can apply to your own design engineering work. If you live in the USA, let me know if you jumped in on that class action lawsuit. And no matter where you live, let me know if the pod recyclability has affected your decision on how you brew your coffee.
If you like this topic or the content in this episode, there's much more on our website, including information about how to join our signature coaching program. The quality during design journey consistency is important, so subscribe to the weekly newsletter. This has been a production of Deeney Enterprises. Thanks for listening.