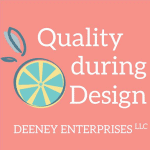 Don't Wish for Cross-Functional Buy-in on Product Designs – Plan to Get It!
A goal without a plan is just a wish.
We take these wishes…
"I wish I had the cross functional input that I need for design inputs."
"I wish I could work with my cross functional team."
"I wish my team would accept my design idea."
…and we add a plan to make them a GOAL.
We plan for what it is we want and how we're going to get there using Quality during Design.
---
---
Episode Transcript
Thanks for listening!