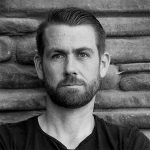 Technology Only Goes So Far
Abstract
Chris and Fred discuss the limits of 'technology solutions' … especially when it comes to reliability – mainly because there is always a human being involved!

Key Points
Join Chris and Fred as they discuss how technology is often used to try and solve reliability challenges – to the extent that we forget that there is a human involved. And they are very hard to engineer right!
Topics include:
Humans and human error. The first mobile phones were large, heavy, expensive, and intended for a 'rich and privileged customer base. But the demographic that used these new, clumsy, early mobile phones were tradespeople (plumbers, electricians et cetera). Why? Because instead of having to drive back to an office after each job was completed to find the next job, the tradesperson could instead use the mobile phone to call the office to work out where they had to go next. This saved so much time and money that it made it worthwhile to have these expensive mobile phones on hand. And of course … these phones had to withstand being thrown around in the vehicles and toolboxes of these tradespeople. This is not abuse … and the mobile phone companies that failed to realize this quickly went out of business.
Then there was Air France Flight 447. The aircraft involved a new pilot input system. Instead of having a 'shared' yoke between the legs of each pilot, the Airbus involved used joysticks that were relatively hidden from view on the right of the pilot & copilot. So when Flight 447 involved the first officer pushing 'down' on his joystick and the copilot pulling 'up,' the aircraft didn't really know which one to 'listen' to. Nor did the humans involved know what the other was doing. To disastrous consequences.
Higher reliability drives bad behaviour. There are lots of commercials on TV right now where the amazing new in-built safety features of cars (like automatic braking, lane assist and so on) seem to 'normalize' bad driving. These commercials seem to suggest it is OK to be a distracted driver because the car will save you. But this is not OK …
You can't always design the human out of the system. There is more than one instance of commercial aircraft pilots deliberately crashing. The aircraft were (and remained) reliable. They did exactly what they were commanded to do. But they couldn't stop a deliberate crash.
Enjoy an episode of Speaking of Reliability. Where you can join friends as they discuss reliability topics. Join us as we discuss topics ranging from design for reliability techniques to field data analysis approaches.
---
SOR 763 Technology Only Goes So FarChristopher Jackson
---
Related Topics
Building an Effective Work Management System(Opens article in a new browser tab)