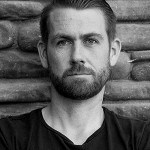 Overcoming Resistance
Abstract
Chris and Fred discuss how we overcome cultural resistance to 'good' things – like better reliability engineering. Is it possible?

Key Points
Join Chris and Fred as they discuss how we can go about how we can make things 'happen' in spite of cultural issues that get in the way.
Topics include:
Working groups are (usually) not the answer. Working groups are often the administrative panacea for many leaders who don't really want to do reliability engineering but want to be able to say that they are doing reliability engineering. Working groups are often filled with people who aren't particularly influential or senior, but spend every second Tuesday coming up with new processes that will be imposed on an unaware workforce without much fanfare. I wonder why this doesn't work?
Performance appraisal often doesn't gel with good reliability engineering. If you need your maintenance team to fill in additional root cause analysis (RCA) forms after failures in order to help us design the root causes out of the system … but the maintenance team's performance is based on how quickly they do maintenance … then there is no chance of these forms being filled out.
There needs to be leadership direction … otherwise you confuse effort with outcomes. If you don't define how reliability engineering will have meaningful outcomes for the organization, then reliability engineers will quickly end up 'doing stuff' that doesn't influence decisions.
Fred's 3 questions. Fred talked about how he coached leaders in his organizations about how to best convey to the workforce that they take reliability seriously.

Where's the data? … this shows that you are interested in being convinced
What's the confidence? … this shows that you are weighing up the amount of information in whatever is being suggested
How does that impact reliability/organizational value? … this shows that there is a common reliability goal for the organization that we can work towards

Chris's leadership tip. Chris pointed out that no matter how good the speeches (or questions) are, leaders can't just put the microphone down and walk away. They need to invest their own time into talking with the engineers, manufacturers, technicians, designers and so on, listening to their feedback, implementing their (usually good) ideas, and otherwise demonstrating investment in both reliability but the workforce who comes up with good reliability engineering outcomes.
The only way to overcome cultural issues … is to resolve the cultural issues. If the leaders aren't interested in reliability engineering, then (unfortunately) you are not going to enjoy being a reliability engineer!
Enjoy an episode of Speaking of Reliability. Where you can join friends as they discuss reliability topics. Join us as we discuss topics ranging from design for reliability techniques to field data analysis approaches.
---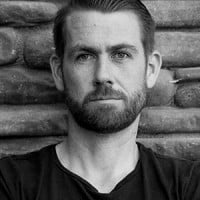 SOR 792 Overcoming ResistanceChristopher Jackson
---
Show Notes