FMEA Occurrence Question
Abstract
Carl and Fred discussing a question received by an Inside FMEA reader on the subject of FMEA occurrence rating.

Key Points
Join Carl and Fred as they discuss assessing the occurrence rating in an FMEA, and the various applications and methodologies.
Topics include:
Why is occurrence part of FMEA?
The efficacy of using FMEA occurrence rating to estimate reliability.
Objectives of different types of FMEAs.
Why occurrence is associated with the *cause* of failure mode.
Method for assessing occurrence rating involves at least three inputs: field data for similar products (if available), prevention controls for the cause of failure, and degree of change from previous design.
The purpose of occurrence rating in a Design FMEA or Process FMEA is not to estimate reliability. It is to help prioritize risk.
Beware of occurrence rating that are all the same value.
The assumptions going into an FMEA are important.
Scale level of 1 – 5 versus 1 to 10.
Are occurrence rankings subjective or objective?
Keep in mind the purpose of FMEA and use occurrence to further that purpose.
Enjoy an episode of Speaking of Reliability. Where you can join friends as they discuss reliability topics. Join us as we discuss topics ranging from design for reliability techniques to field data analysis approaches.
---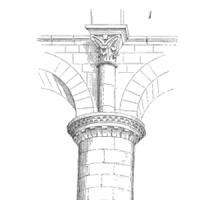 SOR 833 FMEA Occurrence QuestionCarl S. Carlson
---
Related Topics
Understanding FMEA Occurrence Risk – Part 1(Opens article in a new browser tab)