The Importance of Reliability Apportionment and How to Do It Today
Your team may understand the system reliability goal, yet they should know the goal for the element they are addressing. Let's discuss why you must do reliability apportionment. Plus, let's explore how it benefits your team.

There are a few methods for reliability apportionment. You might use a straight-line approach or incorporate a similar product's field data. The actual method is less important than the discussion involved with establishing the apportioned reliability goals.
Starting with a simple reliability model, you and your team can define the reliability targets for each subsystem and major component. It's a starting point worth revisiting often as you obtain or create reliability estimates.
Using a reliability model with apportioned goals can engage your entire team to improve the overall system's reliability. It's also a mechanism to encourage regular discussions and research that helps to improve the certainty and accuracy of reliability estimates.
The idea is to worry less about how you create the initial apportionment and invest more in the process that engages your entire team concerning system reliability. Let's discuss how to start your reliability apportionment process quickly and how to use the discussions to drive reliability improvements best.
This Accendo Reliability webinar originally broadcast on 10 January 2017.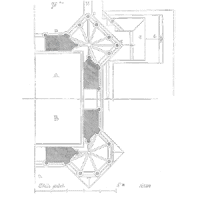 Reliability Apportionment and How to Do ItFred Schenkelberg

To view the recorded webinar and slides, visit the webinar page.

Related Content
Weakest Link article
Reliability Block Diagrams Overview and Value article
Series System article
Parallel Systems article
k out of n article