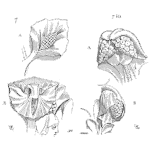 Introduction to Reliability Centered Maintenance
Abstract
Carl and Fred discussing the application of Reliability Centered Maintenance, as part of a comprehensive reliability plan.
Key Points
Join Carl and Fred as they discuss how to integrate Reliability Centered Maintenance into your reliability plans.
Topics include:
when to use RCM
origin of RCM in aircraft/aerospace industries
optimizing maintenance plans
use of FMEA in RCM projects
developing preventive maintenance plans using RCM
what data is needed to perform RCM
different types of maintenance tasks
Enjoy an episode of Speaking of Reliability. Where you can join friends as they discuss reliability topics. Join us as we discuss topics ranging from design for reliability techniques, to field data analysis approaches.
---
SOR 149 Introduction to Reliability Centered MaintenanceFred Schenkelberg
---
Show Notes
Chapter 15 of Effective FMEAs, section on Reliability Centered Maintenance
RCM Publications and Standards
Reliability-Centered Maintenance, by F. Stanley Nowlan and Howard F. Heap of United Airlines, issued in December 1978.
ATA MSG-3 Operator/Manufacturer Scheduled Maintenance Development, updated in March 2003.
NAVAIR 00-25-403 Guidelines for the Naval Aviation Reliability-Centered Maintenance Process, issued in February 2001.
SAE JA1011 Evaluation Criteria for Reliability-Centered Maintenance (RCM) Processes, issued in August 1999.
SAE JA1012 A Guide to the Reliability-Centered Maintenance (RCM) Standard, issued in January 2002.
Reliability-Centered Maintenance, Second Edition, by John Moubray, published in 1997.
Reliability-Centered Maintenance: Gateway to World Class Maintenance, by Anthony M. Smith, published in 1993.
Practical Application of Reliability-Centered Maintenance, by the Reliability Analysis Center, issued in 2003.
MIL-STD-2173(AS) Reliability-Centered Maintenance Requirements for Naval Aircraft, Weapons Systems and Support Equipment, issued in January 1986.
NASA Reliability Centered Maintenance Guide for Facilities and Collateral Equipment, issued in February 2000.
IEC 60300-3-11 Dependability management-Part 3-11: Application guide-Reliability Centered Maintenance, issued January 2003
Powerpoint presentation on RCM by NAVAIR, including reference the study Fred mentioned in this podcast:  http://www.navair.navy.mil/logistics/rcm/library/C1-1(Intro).ppt