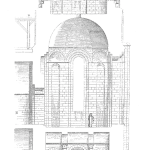 Podcasting and Reliability
Abstract
James and Fred discussing how to know when you're successful with a podcast.

Key Points
Join James and Fred as they discuss the importance of engagement when running a niche podcast.
Topics include:
People are listening and saying thanks
Downloads is not enough – it's the engagement, comments, questions.
There are a bunch of podcasts now on reliability and maintenance related topics
Enjoy an episode of Speaking of Reliability. Where you can join friends as they discuss reliability topics. Join us as we discuss topics ranging from design for reliability techniques to field data analysis approaches.
---
SOR 702 Podcasting and ReliabilityJames Kovacevic
---
Show Notes
Rooted in Reliabiity podcast by James
Reliability.FM podcast network