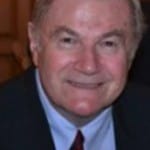 Guest Post by John Ayers (first posted on CERM ® RISK INSIGHTS – reposted here with permission)
The 2020 democratic presidential candidates are backing the New Green Deal, which calls for the elimination of fossil fuels within 10-40 years (depending on which candidate you are talking to). If America is serious about this goal, then nuclear fusion power is the only practical way to begin to achieve it.
FUSION ENERGY
The major causes of greenhouse gases (hence global warming) is the burning of fossil fuels. A nuclear fusion power plant does not emit greenhouse gases. It releases helium atoms that can be collected and used for welding, cooling superconductor magnets used in MRI and other useful purposes. A fusion power plant will be non-radioactive. The fuel for a nuclear fusion reactor is Deuterium, a heavy isotope of sea water which is plentiful on the planet.
MY BACKGROUND IN FUSION ENERGY
In 1979 I worked for a company located in Waltham Massachusetts which was hired by the Princeton Physics Lavatory (PPL) to design the magnetic bottle that would contain the plasma in the Tokamak fusion machine they were building. I was sent to PPL for three years (1979-1981) to support the effort.
During my first year at PPL, I was assigned to the Princeton Large Torus (PLT) to design and implement improvements to it. At the time, it was the only fusion experiment machine working in the world. The Princeton physics team measured the temperature inside the plasma of the PLT at 80 million degrees Celsius while I was there. This achievement reverberated around the world because half the physics community at the thought the plasma could not sustain a temperature beyond 40 million degrees Celsius without collapsing and stopping the fusion reaction. The PLT experiment proved a fusion reactor was feasible.
My last two years were spent working on the Tokamak Fusion Test Reactor (TFTR) experiment. It went operational in 1982 and operated until 1997. At one point, it reached the break-even point (energy in equals energy out).
ENERGY CRISIS
An oil fuel shortage in the late seventies created an energy crisis. There were long lines of cars at the pump waiting for fuel. At the time many countries (Russia, China, Japan, and the US to name a few) who were pursuing There were many discussions in the US at the federal level about fusion energy. Just as the US was about to take legislature action, guess what happened? All of a sudden, a glut of oil appeared off the sea ports of major cities. Tankers were waiting for weeks to off load their crude oil cargo. President Reagan was elected president in 1980. He reduced the energy budget to practically zero and increased the defense budget significantly for his goal of having a 600 ship Navy. Over the years, the federal government goal of fusion energy disappeared. They spent a lot of money on solar and wind power in the twenty first century and are still doing it today.
PUBLIC LAW 96.386
Public law 96-386, signed into law by President Carter on October 12, 1980 authorized accelerated research, development, and demonstration of an operating prototype power plant. It was never funded by congress because of the oil glut discussed earlier. This means the law to proceed with a demonstration plant is in place. It only needs federal government conviction and funding to make it happen.
The country needs a JFK going to the moon in this decade effort to make it happen. If the Democrats want to realistically address the NEW Green Deal, then they should make it a plank in their platform. The Republicans should do the same.
WHAT THE REST OF THE WORLD IS DOING ABOUT FUSION ENERGY
A number of countries are pursuing fusion power. Example are noted below.
France has been working on the International Thermonuclear Experimental Reactor (ITER) for about the last 10 years. They have made progress but have more work to do. They project the ITER will create full-power fusion power in 2035.
Lockheed martin Skunk Works is developing a small fusion reactor that will be small enough to fit into a truck and generate enough power to heat 80,000 homes.
Germany is developing an experimental fusion reactor. It could demonstrate the first stable artificial nuclear fusion reaction sometime this year.
CURRENT ENERGY SOURCES CONTRIBUTION TO US ENERGY
The below table shows the current energy sources and percent contribution in the US. Anyone who thinks current percentage of alternative sources of energy will increase sufficiently to replace the fossils fuel within the next 10-40 years to prevent an environmental catastrophe is very naïve. It will not happen. But it can happen in a much faster time frame with fusion power.
| | |
| --- | --- |
| SOURCES | PERCENT CONTRIBUTION |
| Oil | 38 |
| Natural Gas | 28 |
| Coal | 14 |
| Alternative (Wind/Solar) | 11 |
| Nuclear | 9 |
| Total | 100 |
CONCLUSION
Operational fusion power plants would put fossil fuels out of business within a time period that meets the goals of the New Green Deal.  Alternative energy sources will take decades. Public law 96-386 is on the books which means the 2-3 years it may take congress to write a bill and pass it will not be necessary. Congress just has to commit to it and fund it.
Bio:
John can be reached at: jwayers21@gmail.com.
John earned a BS in Mechanical Engineering and MS in Engineering Management from Northeastern University. He has a total of 44 years' experience, 30 years with DOD Companies. He is a member of PMI (project Management Institute). John has managed numerous firm fixed price and cost plus large high technical development programs worth in excessive of $100M. He has extensive subcontract management experience domestically and foreign.  John has held a number of positions over his career including: Director of Programs; Director of Operations; Program Manager; Project Engineer; Engineering Manager; and Design Engineer. His technical design areas of experience include: radar; mobile tactical communication systems; cryogenics; electronic packaging; material handling; antennas; x-ray technology; underwater vehicles; welding; structural analysis; and thermal analysis.  He has experience in the following areas: design; manufacturing; test; integration; selloff; subcontract management; contracts; risk and opportunity management; and quality control.  John is a certified six sigma specialist, certified level 2 EVM (earned value management) specialist; certified CAM (cost control manager).