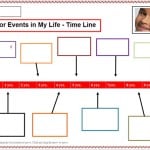 RCA Templates Can Be Used
In my last article,  RCA Templates Use or not?, I discussed templates and suggested that while beneficial for many things, they may not provide as much value for those doing RCA's.  This is because for any specific effect, the variability in the cause tree is significant and difficult to predict.  This doesn't mean that there are no options to utilize templates to help speed up the process, but perhaps not in the way that people might be used to.
Helpful Hints
In this week's article, I want to discuss some of the things that do occur and can be helpful.  RCA Templates can be large or small, and I find that similar cause and effect scenarios will pop up.  My experience is that the more binary the situation, the easier it is for a small template to apply.  For anyone who isn't familiar with the term binary, Merriam-Webster defines binary as "compounded or consisting of or marked by two things or parts."   In my way of thinking, this applies to an effect that is binary.  For instance, consider the following graphic:

In this causal element, you can make a case that for the effect shown, you could always use a structure as shown.  Someone either intends to violate a known rule (error of intent), or they made an error of judgement of some sort (error of action).  I've shown it here as a logical "or" element, indicating that it is one of the two, not both.  If you knew which of the two it was, you could select it and delete the other and continue.  Unfortunately, as mentioned in the previous article, the next choices start branching out quickly due to the many different ways people choose to violate known rules, or why they make errors of judgement.   What you will find is that after doing several RCA's, you may start to see some of the same causes come up such as "procedure not followed."  Most likely you would remember the above causal element and fill in the blanks, but if you wanted to, you could keep these causal element templates, categorize them, and make them searchable so that you could find them easily.
Another possible causal element template might be the following graphic:
The Binary Characteristic
The characteristic I believe is common between these two examples is the causal element is binary.  Binary means there are few choices available that describe the causal element and when the effect comes up in an analysis, the causes are, or should be, almost identical.
Similar Failure Modes
Another scenario where you might find a variation of templating valuable is when you have similar issues with a common equipment item. I performed an analysis once where there were multiple failure modes on a similar valve. The first analysis took several days, but after that, they started going faster and faster. The cause of this was that individual components could sometimes only fail in a binary fashion. This allowed us to look at sections of past analyses and cut and paste to another analysis, saving significant time. Having done many RCA's at my plant, I would say I never had a situation where I attempted to analyze multiple failure modes on similar equipment, so I am not sure that would come up on a regular basis. This might be because once you get a problem solved, you are on to the next, which is usually in another area or involves a different piece of equipment. Seeing the similarities on an individual piece of equipment takes a dedicated effort to specifically pull all RCA's and look at them. However, by the time you will have done several, they are already done and the value to copy may not be there. It also takes a fair amount of time to do that analysis. I find that I can generate a lot of causes quickly with the right people in the room and haven't yet seen the value in stopping to find a template inside some RCA I did at some time in the past.
I do find, however, that I remember the common causal elements and their binary connections which allows me to put them down quickly and move on. Sometimes you may remember that a template exists but not the exact wording. This is fine, as you can put a placeholder in your chart and then go look up the specific wording later and make minor changes. This allows you to be consistent in the application of certain causal elements
Have You Found Any Causal RCA Templates?
What are other binary elements you have come across? If I get enough, I can put them together and list in a blog. I would be grateful if you would send me your thoughts.
Ask a question or send along a comment. Please login to view and use the contact form.