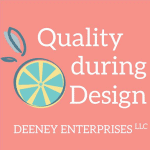 Design Specs vs. Process Control, Capability, and SPC
This fourth episode of the "QDD Versus" series focuses on concepts relating to Design for Manufacturability. Understand how design specs fit into process control, process capability, and SPC and where they typically don't fit at all.
We talk about things to think about when setting limits on design features.
And, when defining controls for potential failures, knowing how processes are controlled can help us decide if the controls we have are good enough or not.