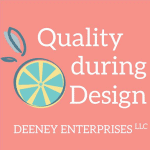 QDD Redux Ep. 1: How Many Do We Need to Test?
SHOW NOTES
In this special episode of Quality during Design Redux, we're pulling episodes from our archive about test results analysis.
In our Season 1 episode titled "The Fundamental Thing to Know from Statistics for Design Engineering", we talked about hypothesis testing: how it is used for lots of data analysis techniques.
The next 4 episodes of this QDD Redux are taking the next steps.
---
In this episode we review sampling for design tests. We talk through a generic thought process for choosing a statistically relevant sample size and propose some basics that we can all learn about to better understand sampling.
Our goal is for us to be able to better talk through a sampling scenario with our quality and reliability engineering friends, and to better prepare for the information that they're going to want to know when asked, "How many do we need to test?"