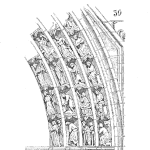 Reliability and  Customer Service
As reliability professionals know, products fail. They fail for a wide range of reasons and over a broad span of time. We know it happens.
This doesn't help when it impacts us directly though. When we purchase a product or service, it should just work. We know the odds, we know better, yet the sting of failure remains.
Customer Service provides a range of services, one of which is helping customers receive the benefit of their purchase. We call customer service to report a failure and expect their help making it right.
Customer service personal deal with product failures. Done well, customers become more loyal to the brand after a failure then if they never experienced a failure.
Sadly, it seems those days are gone.
The story of the iPad activation and customer service
Over the holidays we opened a new iPad Air 2 with wifi and cellular capability at the nearby Apply store. Part of the purchase was to include the device with my existing AT&T cellular plan, which the Apple store employee said was easy enough to accomplish.
Ten minutes later and two phone calls to AT&T (we got hung up on by the first agent), we learned that they were not able to activate the device. Apparently, I needed to fax (not scan and email – who has a fax machine anymore?) two forms of identification to AT&T – and no, they didn't have the fax number. We were left standing wondering how to find the mysterious fax number.
The folks at the Apple store never heard of that and didn't know what to do, nor did they have a fax machine, nor did I have two forms of ID on me at the moment (where was that passport…).
Left the store with the iPad without cell activation – which the iPad itself reminded me to do every 8 hours or so. The next step was a call AT&T customer service.
Disconnected twice, misdirected once, and after asking for their assistance to activate the device to four people, finally receive a response from an agent, that she'd try. After many numbers or ID's from various parts of the iPad, no luck. She didn't know why and recommended that I visit an AT&T store as she was sure they could help.
A few days later we were in town running errands and had a few minutes to stop by the AT&T store and quickly get the device activated. The agent said this should only take a few minutes and didn't know what the ID request was about (I had my driver's license and passport ready just in case).
After about 45 minutes of various sim cards, reboots, phone calls (he also got disconnected a couple of times and redirected a couple of times) said we needed to fax in two forms of ID. Aha, I was ready and he sent off the fax.
We decided not to wait the two hours he was told it would take to resolve the issue. Leaving the AT&T store we were assured he would call with an update and activation instructions in a couple of hours. He didn't.
A couple days later, after yet another iPad reminder that it really would like to activate the cell connection, called the AT&T store. The agents there found no notes, no status, and couldn't help me activate the device. They recommended calling AT&T customer service.
I set aside a couple of hours. I needed nearly three.
Talked to at least three people, only disconnected once and the AT&T agent called me back (that was nice). Finally, connected with an agent that said she would get this resolved. She tried. Let's call her Agent 17 as I believe I talked that many people at AT&T customer service.
Agent 17 stayed on the line as she escalated the case to second tier support, then the secondary sales team. Agent 17 said all was in order and ready for activation.
Then Agent 17 with me on the line called the activation group – the pleasant recorded voice informed us of the system's technical difficulty and recommended calling AT&T customer service. Luckily Agent 17 knew of a direct number to the activation department. Got a live person.
Agent 18 heard the story, reminding me of the Arlo Guthrie song Alice's Resturant. The activation agent, Agent 18, swung into action, apologized repeatedly that this should not take weeks to activate. More numbers, more discussion between the two agents, and done, almost.
I was informed the activation was in the system and would be ready to activate in 24 to 48 hours. It was in 'the queue'.
My Bluetooth headset battery had died a while ago and my arm was sore holding the phone. I was told that all was ready, just had to call customer support in a day or two.
Sigh.
A couple of days later, 12 days since buying the iPad and the first attempt to activate, I called AT&T customer support with very little hope of a speedy activation. I was not disappointed. The agent, Agent 19, said my record was reading like a novel (sigh) and she would dig into this and get the iPad activated. An hour and 45 minutes later she didn't.
Apparently at the Apple or AT&T store when they could not activate the iPad place an Apple sim card in the iPad. Agent 19 said she suspected it was a dummy sim card. She also didn't find a particular type of number related to AT&T's sim cards.
She ordered a sim card. It would be mailed to me. It would arrive in a week or so. We then discussed other shipping options and an overnight delivery seemed appropriate. She had to get permission, a lot of hold time on my end.
It's been two days since I received the order confirmation and shipment tracking information. I checked on the shipment this morning. The order was 'in processing' meaning it had not shipped. This afternoon I received another message saying the sim card order is currently unavailable and is back ordered with no estimate for shipment or delivery.
Sigh.
I wonder how this will conclude. Just curious at how long it take and how many more calls to customer support this iPad activation may involve. I'm keeping notes.
My initial thought was to write about a few customer service experiences including those that were remarkably good experiences. Maybe next time.
How have your brushes with customer service treated you?