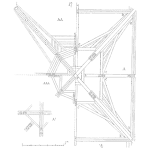 With all the buzz these days about design thinking, some of you may be wondering what it's all about. How does it relate to design? And what can non-designers gain from it?
Design thinking is far more than simply designing products and services—it's an approach to problem-solving that can be applied to an incredibly wide range of applications.
Design thinking begins and ends with the user in mind. It's a mindset that continual places the customer at its center. Instead of "design" being applied to a product as an afterthought like picking paint colors after the house is built, design thinking is a continual process from concept through final approval.
Traditionally consisting of five phases—Empathize, Define, Ideate, Prototype and Test—design thinking moves beyond merely what technology has to offer or what makes sense for the producer, and onto what's the best solution to meet the needs of the user.
In the Empathize phase, designers, engineers and product managers observe real users in their natural environments. Say your company designs kitchen appliances and you're considering where to go next with your product line. Design thinking practitioners start by visiting kitchens to observe people working. Their goal is to find inconveniences, gaps and "pain points" that need solutions. Very different than traditional design, design thinking doesn't start with any preconceived notions of a solution or even necessarily the problem it may address. This approach is what some call the "beginner's mind".
In the Define phase, design teams collate and synthesize their observations into a user-centered problem statement. Too often, problems are presented with technology-based ("We need to develop smart appliances") or business-based ("We need to increase commercial oven sales by 12%") solutions baked in. Design thinkers present their problems in a user-centered and open-ended manner such as "Executive chefs of 4 and 5 -star restaurants need consistent and delay-free processes to meet the quality and output demands of their customers." By focusing on the real needs of the user, design teams steer away from so called "process designs"—beautiful solutions for problems that don't exist. Think umbrella drones or the "Space Pen".
Designers in the ideate phase strive first to generate as many potential solutions as possible in a mode termed "divergent thinking". They then identify a subset of ideas worth further exploration in a mode termed "convergent thinking". This process of "quantity leading to quality" is a cornerstone of the design thinking process, and employs such tools as brainstorming, mind mapping and story-boarding.
In the prototyping phase designers seek to learn more about their user's needs and wants by developing working models of varying levels of fidelity for them to interact with. Early in the design phase, prototypes are low cost and "low-fi". Sketches, clickable wireframes, and cardboard models are quickly and inexpensively produced, yet serve the purpose of helping the user visualize a final solution. Further in the design phase, higher fidelity prototypes more closely resemble the final product by using the actual materials (in the case of a product) and including most of the intended features. Frequent prototyping is another key strategy of the design thinking process.
The last step then is testing. As designers test their prototypes with actual users, and against the emerging specifications, they learn what's right, what's wrong, and what's missing.
While these steps—Empathize, Define, Ideate, Prototype and Test—may seem to form a linear process, design thinking in practice is not typically linear; it's iterative. While observing real users engage with a prototype, designers start again by practicing empathy, observing difficulties, and learning more about their user.
Ray Harkins is a manufacturing professional and online educator living in Warren, Ohio. He teaches a variety of low-cost, high-quality manufacturing and business-related courses at Udemy.com. Click on the following coupon codes to receive substantial discounts on his courses.