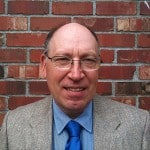 Guest Post by James Kline (first posted on CERM ® RISK INSIGHTS – reposted here with permission)
Enterprise Risk management is Not a Standalone
When Enterprise Risk Management (ERM) is advocated, it often seems like it is the end all and be all.  However, this is not true.  It is a methodology which assists management in identifying the risk that can prevent an organization from accomplishing it desired goals.  As such, it should be viewed as another management tool in a range of tools.  Perhaps the best presentation of this idea, for local government, is from the city of Oshawa Canada.  This piece discusses how it has integrated ERM into it continuous improvement process.
City of Oshawa
The City has a population of around 149,000.  It was founded in 1876 by the McLaughlin Carriage Company.  The city is the headquarters of General Motors Canada, and was once called the "Automotive Capital of Canada. It is now seen as an education and health science hub.  In 2016 the city is ranked as the sixth best city for employment in Canada.
In 2013 city staff presented options for the review of city services.  The options were designed to determine how the council wanted to proceed with its continuous improvement process and the level of service review was desired.  Under the continuous improvement process, internal audits are used to focus on specific areas of interest and assist with the overall review. This includes an examination of risk.
Since 2013 the review process has become more integrated and formalized with five key aspects, Core Service Review, Lean Initiatives, Internal Audits, Service Reviews and Risk Management. The last four are considered components of the "Continuous Improvement Framework."
Core Service Reviews are designed to determine what services the city can provide and at what level. Services are broken down into Mandated/Legislate and Discretionary. Lean processes seek to continually improve customer value and decrease waste. Internal Audits provide assurance that the city's processes, governance and risk management are consistent with prescribed practice.  Service reviews are less formal than lean initiatives, but have the same objective to increase efficiencies, and reduce costs, while improving customer service. Risk Management provides a planned and consistent approach identifying and reducing the impact of adverse risk events.
Table 1 below shows how the city sees these elements working together and their impact on key criteria.
Conclusion
The City of Oshawa's integration of ERM with other management practices and activity reviews show how ERM can enhance the city's ability carry out it functions in an efficient and customer oriented manner.  ERM is also considered to have a High success rate in reducing risk exposure.
Bio:
James Kline is a Senior Member of ASQ, a Six Sigma Green Belt, a Manager of Quality/Organizational Excellence and a Certified Enterprise Risk Manager.  He has over ten year's supervisory and managerial experience.  He has consulted on economic, quality and workforce development issues.  He has also published numerous articles related to quality in government and risk analysis.